At least eight people were killed in a terror attack in Lower Manhattan of New York, after a man in a rented pickup truck mowed down pedestrians and cyclists along a busy bike path near National September 11 Memorial & Museum on Tuesday.
The attack, which the Mayor has called "a particularly cowardly act of terror", has also left 11 people severely injured.
The 29-year-old attacker was shot in the abdomen by police when he jumped out of the vehicle with a gun in each hand. They were later discovered to be fake.
According to eyewitnesses, the man was shouting "Allahu Akbar". He underwent a surgery and is in critical condition, Associated Press reported.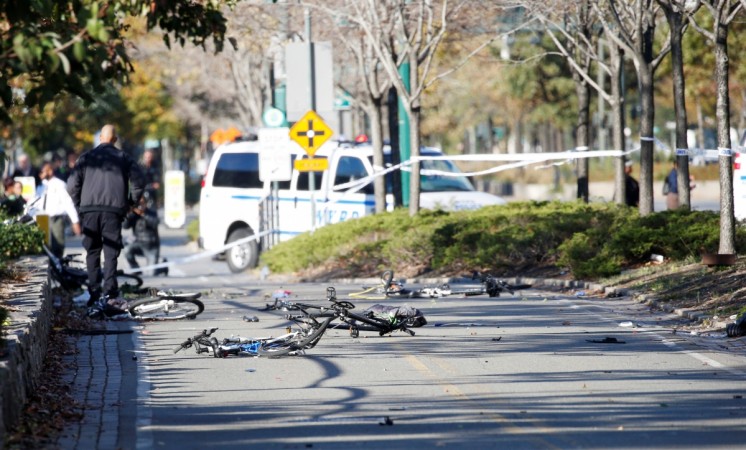 Police said that the accused has been identified as Sayfullo Saipov, who hails from Uzbekistan. Saipov has a Florida driver's license but may have been staying in New Jersey.
Here's what happened
According to New York City Police Commissioner James O' Neil, at 3.05 pm, Saipov, who was driving a rented Home Depot truck, entered the West Side Highway bicycle path at Houston Street.
The accused ploughed down a number of pedestrians and bicyclists along the route, which a media report said was equal to about 14 blocks, before ramming into a small yellow school bus.
It was then that police opened fire at Saipov, who was holding fake guns in each hand -- a paintball gun and a pellet gun.
Saipov left a trail of mangled bicycles and bodies throughout the stretch of the cycle path that he drove through. The dead bodies were soon covered in sheets.
Eyewitness account
Eyewitnesses said that the terror attack left the entire place in mayhem. "I saw a lot of blood over there. A lot of people on the ground," Chen Yi, an Uber driver was quoted as saying by AP.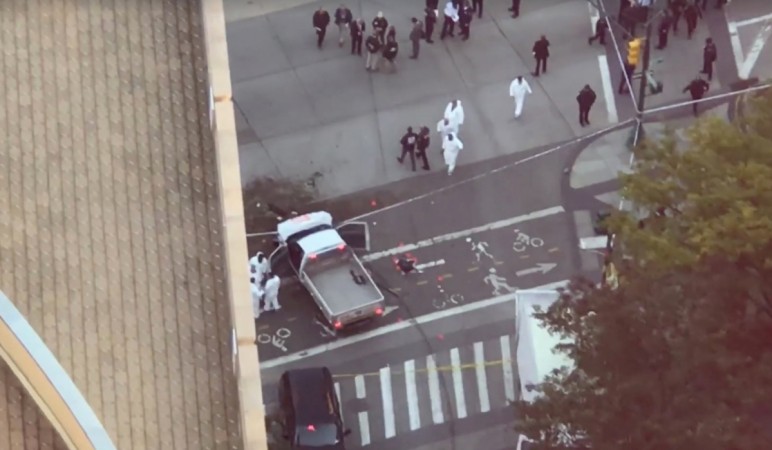 A chef at a waterfront restaurant, Eugene Duffy said, "So many police came, and they didn't know what was happening. People were screaming. Females were screaming at the top of their lungs."
While streets across the western edge of lower Manhattan along the Hudson River were closed down, a police bomb squad searched the truck for explosives but found none.
Political leaders react
While Mayor Bill de Blasio told media that the terror attack was a "particularly cowardly act of terror aimed at innocent civilians, US President Donald Trump called it "another attack by a very sick and deranged person".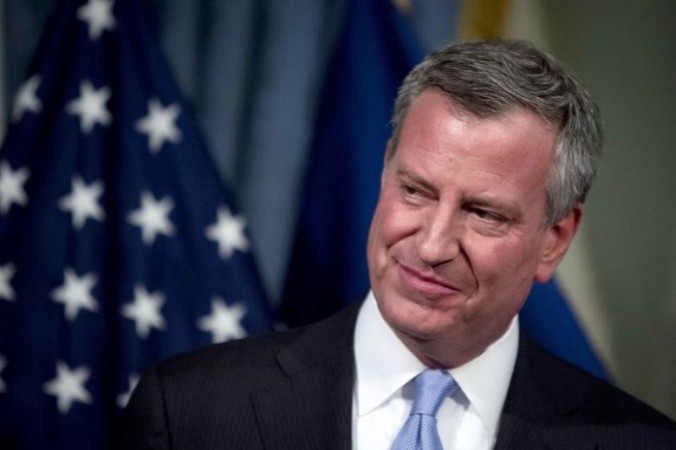 "In NYC, looks like another attack by a very sick and deranged person. Law enforcement is following this closely. NOT IN THE U.S.A.!" said Trump in Tweet
"We must not allow ISIS to return, or enter, our country after defeating them in the Middle East and elsewhere. Enough!" the President added.
My thoughts, condolences and prayers to the victims and families of the New York City terrorist attack. God and your country are with you!

— Donald J. Trump (@realDonaldTrump) October 31, 2017