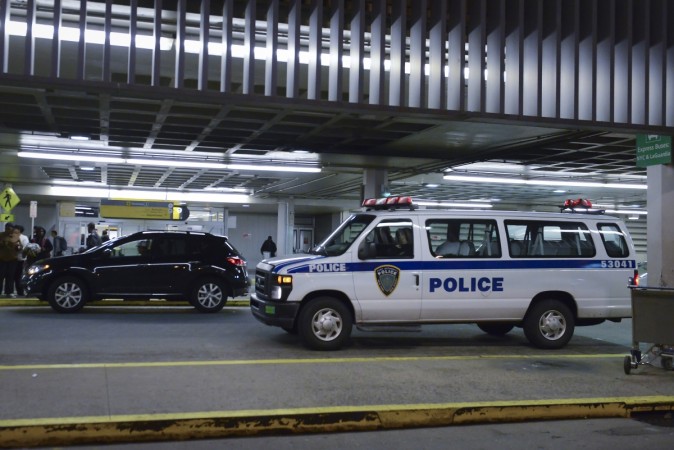 Shots were heard at Terminal Eight of New York's John F. Kennedy International Airport on Sunday night local time, following which travellers were evacuated and flights grounded. However, a preliminary investigation could not find any evidence of gunfire, airport authorities said.
"At this time, no firearm, rounds or shell casings or other evidence of shots fired has been found," Joe Pentangelo, a spokesman for the Port Authority of New York and New Jersey Police Department told the Associated Press.
Terminal Eight was evacuated by the police around 9:30 p.m. local time, as a precautionary measure, after calls were made to 911 saying that shots were heard at the airport. The New York Police Department (NYPD) was also called in to assist in the probe.
"The terminal was evacuated out of an abundance of caution...Travellers should contact their carriers," the Port Authority of New York said in a statement.
Statement regarding situation at John F. Kennedy International Airport. #JFK #PAPD @PANYNJ @NY_NJairports pic.twitter.com/eOBR0UnzVY

— Port Authority NY&NJ (@PANYNJ) August 15, 2016
Terminal One was also shut down later after reports of shots being heard there as well. The Van Wyck Expressway approaching the airport also was shut down, the AP reported. The Federal Aviation Administration said that there was a "full ground stop" on all air traffic arriving at JFK until 11.30 p.m., the Guardian reported. However, the NYPD Special Operations Division tweeted saying:
JFK UPDATE: All terminals searched & cleared. Negative results. All affected terminals will resume operations shortly. No shots were fired. — NYPD Special Ops (@NYPDSpecialops) August 15, 2016
No injuries have been reported so far.