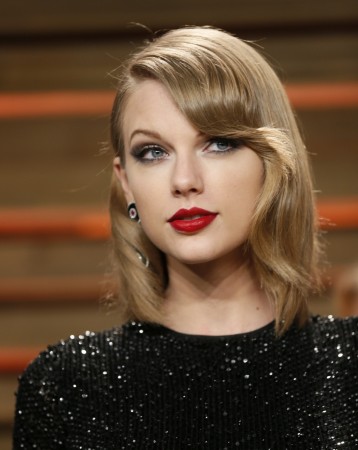 International icons including Taylor Swift, Lady Gaga, Pharrell Williams and Enrique Iglesias are preparing themselves to entertain the world with their performances on New Year's Eve.
New Year celebrations will kick off at Times Square, New York, at 3 pm and will include the performances of American rock bands OAR and American Authors, Canadian fusion band Magic!, Idina Menzel, Jencarlos Canela, American country duo Florida Georgia Line, USO Show Troupe, Va Por Ti and Alejandra Guzmán.
Taylor Swift will take to the stage by 11.39pm and OAR will begin the countdown at 11.51pm. The show can be live streamed on ABC from 8 pm.
Besides ABC, Fox is also set to entertainment the TV world with live performances by Pitbull, Enrique Iglesias, The Band Perry, Fall Out Boy, Becky G and Fifth Harmony.
Pitbull expressed his excitement about the performance and said, "We're starting the year by making history. We're bringing New Year's Eve down to Miami and giving New York a run for its money."
"Everyone in the world will be partying, enjoying, losing their mind and escaping from all the negativity and problems in the world right now, for at least three-and-a-half hours," the rapper told Rolling Stone.
The New Year celebration on FOX will begin at 8 pm and will continue till Thursday morning. The show can be live streamed here.
Meanwhile, NBC will start its New Year special program with "A Toast of 2014" from 8 pm. The show will be followed by live performances by Lady Gaga, Pharrell Williams, Tony Bennett, Seth MacFarlane, Gwen Stefani and Blake Shelton.
Performances by Mr. Little Jeans, Breakestra, Omid Walizadeh, Korean-American folk-rock band Run River North, Ceci Bastida, Dorothy, Chris Douridas, Aaron Byrd and Garth Trinidad will be part of New Year celebrations 2015 in Los Angeles.