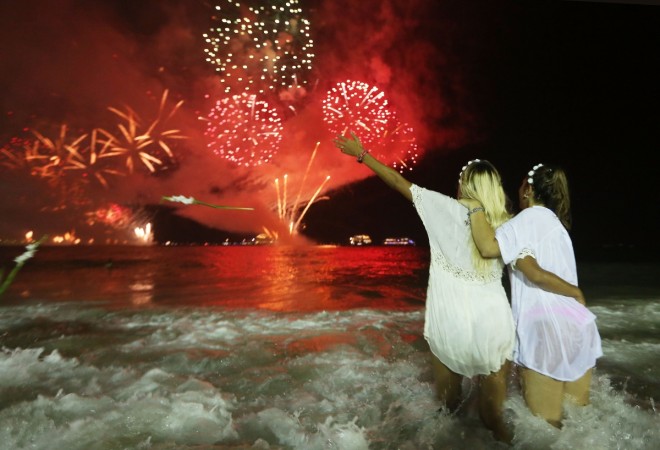 It could be a good or bad year but it is the time we bid adieu to 2017 and open our arms for 2018. While the celebrations to welcome the New Year start with parties and house parties from early New Year's Eve, it is the spectacular fireworks that officially bring in the New Year.
Starting from Australia's Sydney fireworks, the fireworks travel around the world to give 2018 a memorable welcome. In the west alone, there are three iconic venues which put forward a spectacular fireworks show – Las Vegas, Mexico and Rio de Janeiro.
Also read: Happy New Year: This country will celebrate it first while these islands are the last to welcome 2018
Las Vegas:
One the world's party hotspots, Las Vegas rings in the New Year with a bang. The gambling capital of the world gives some serious competition to New York fireworks with their amazing fireworks show. Casinos in the city come together to launch choreographed fireworks at the stroke of midnight on December 31 and put a picturesque event for viewers.
For more information, click here.
Mexico City:
Learn how to ring in the New Year the Mexican way. The country has some quirky ways of welcoming the New Year. Unlike most countries where clubs and bars are crowded with people dancing their way into the year, the Mexicans take it to the streets to celebrate the NYE.
The city witnesses a huge street festival on New Year's Eve near Zocalo and firecrackers are set off at as soon as the clock strikes 12.
You can live stream it here.
Rio de Janeiro:
It's all about the fireworks in Rio de Janeiro on New Year's Eve. Celebrations here are referred to as Réveillion (New Year's Eve party), with celebrations taking place across the city. The best locations include Copacabana, Barra da Tijuca, Parque Madureira, Flamengo, Ilha do Governador, Piscinão de Ramos, Penha, Paquetá, Sepetiba and Pedra de Guaratiba.
Just before the clock announces the arrival of New Year, people head to the Copacabana beach and gather to watch one of Brazil's biggest New Year celebrations. Catch a glimpse of it here.