Facebook-owned WhatsApp has released a new update to its social messenger application bringing new value-added Live Location sharing feature.
With this, WhatsApp users can share their location for safety purpose or to let their parents and friends know.
"Today, we're rolling out a new feature that allows you to share your location in real-time with family or friends. Whether you're meeting up with friends, letting loved ones know you're safe, or sharing your commute, Live Location is a simple and secure way to let people know where you are," the company said in a statement.
"This end-to-end encrypted feature lets you control who you share with and for how long. You can choose to stop sharing at any time or let the Live Location timer simply expire," it added.
Here's how WhatsApp Live Location sharing works on Apple iPhones and Google Android mobiles:
Open a chat with the person or group you want to share with. Tap the '+' (in iPhones)/attach pin (Androids) >> select "Location" in the attach button >> there's a new option to "Share Live Location."
Choose for how long you want to share and tap send. Each person in the chat will be able to see your real-time location on a map.
And if more than one person shares their Live Location in the group, all locations will be visible on the same map. Live Location sharing is available on both Android and iPhone and will be rolling out in the app in the coming weeks.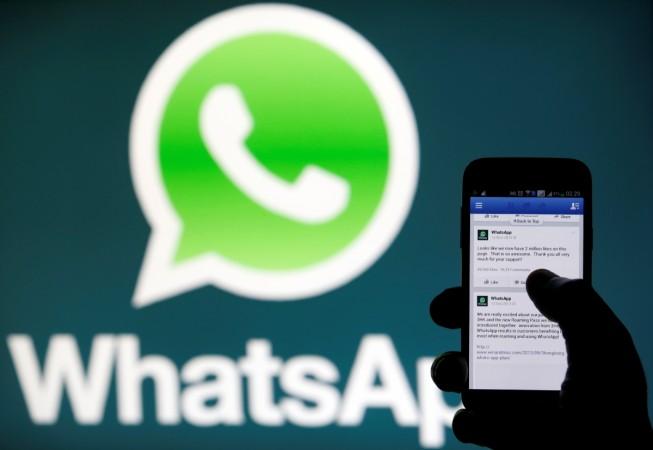 In a related development, WhatsApp is testing to launch a new feature that lets the user erase a wrongly sent message to friends, family or office colleagues.
The company is said to be setting up a dedicated recall server to pull the message from the receiver's mobile. Once it's done, the receiver will get a notification: 'This message was deleted".
There is no word on when actually this feature update will be released, but it is expected to happen before the end of December or early 2018.
Stay tuned. Follow us @IBTimesIN_Tech on Twitter for the latest news on Facebook and WhatsApp products.