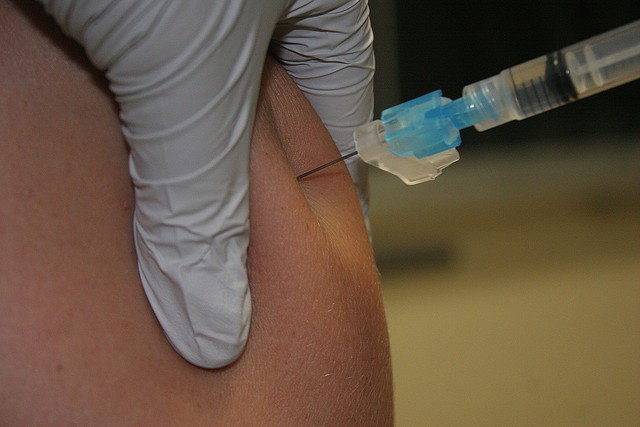 A nicotine vaccine has been developed to help people quit smoking.
The new vaccine works by highlighting the nicotine as a foreign invader and by prompting the body to create antibodies against the nicotine molecules. Haptens from nicotine attached to a carrier protein were used for this purpose.
On using tobacco after taking the vaccine, these antibodies prevent entry of nicotine to the central nervous system or the brain.
Scientists from The Scripps Research Institute (TSRI) in the US revealed that their new vaccine was an improved version of a previous one.
The old vaccine, which targeted both the right and left-handed versions of nicotine, gave the desired results only in 30% of the people who wanted to quit smoking. This may be because, about 99%t of nicotine belongs to the left-handed version, the scientists said.
During the new study, researchers tested three vaccines, mainly those which were created either from the right-handed version, left-handed version or from a 50-50 mixture of both versions of nicotine.
Rats were divided into three groups according to the type of vaccine they received. Each group was given three doses of the vaccines in six weeks.
Results showed that the left-handed version of the vaccine was most effective. The immune response in rodents in the left- handed version was four times higher than the animals which received the right-handed version of the vaccine. The vaccine created with a mixture of left and right-handed versions of nicotine provided positive results in 60% of the cases.
"This shows that future vaccines should target that left-handed version," first author of the study, Jonathan Lockner, research associate in the Janda lab, said in a news release. "There might even be more effective haptens out there."
The study has been reported in the Journal of Medicinal Chemistry.
Data from the American Cancer Society shows that nicotine works similarly as heroin or cocaine by giving pleasant feelings to the smoker and helping him or her to move away attention from the unpleasant feelings. Nicotine also acts as a depressant, leading to physical and mental dependence on the drug.
Yoga, magic mushrooms, aversion therapy with rotten eggs and a combined therapy with varenicline and bupropion are some other effective methods proven to have similar effects.