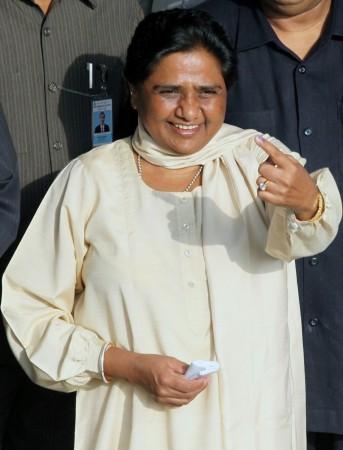 Former Uttar Pradesh chief minister Mayawati is likely to land in a fresh trouble as the PWD Minister and senior Samajwadi Party leader Shivpal Singh Yadav has sought a report on all her "dream projects."
Mayawati, razed a government colony, a jail and dislocated a number of offices to raise parks and memorials. However, the SP government has assured that it will not uproot or tamper with statues and memorials built during the BSP regime. Instead, it will use the vacant places to raise hospitals and educational institutions.
Sticking to its words, the SP regime has not troubled any of standing memories of Mayawati rule. However, it has just started to dwell upon the reasons behind the overdoing of memorials.
PWD Minister Yadav has sought a justification for what many have termed "irrelevant" projects executed in Mayawati's rule.
"A detailed report on the justification for construction of memorials and parks has been sought within a week's time after which the utility of expenditure and allegations of corruption in the contract will also be looked into, if required," he was quoted as saying by PTI.
The Mayawati government continued to build memorials on Dalit icons and installed her own statues in Lucknow and Noida, despite protest from rival parties. It was touted as Mayawati's "dream project."
After losing her chief ministership in the latest Assembly polls, now Mayawati can't afford to give a miss to the questions posed by the present government. A CBI probe is already on into the various cases against the BSP members. Any detection of loopholes in her "dream projects" will pile up more troubles to Mayawati.