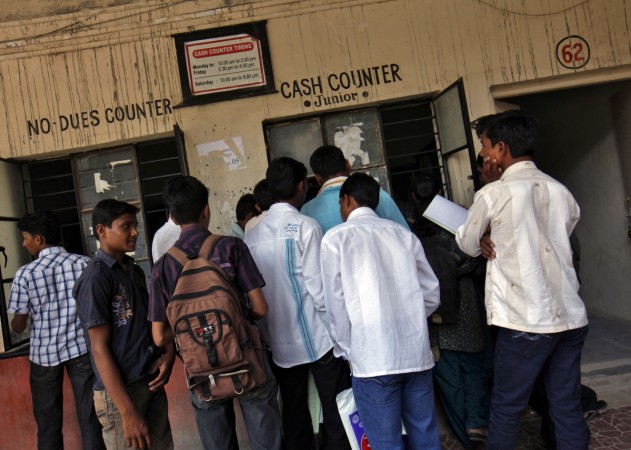 The Ministry of Human Resource Development (MHRD) has concurred with the recommendations of the University Grants Commission (UGC) to bring in more transparency in the establishment of deemed universities. The recommendations are also expected to do away with subjectivism in the process, according to a statement released by the MHRD.
The possible changes to the the UGC (Institutions Deemed to be Universities) Regulations, 2010, as has been brought up by various stakeholders, primarily concern the payment of fees, speeding up of the application process, changes in the real-estate norms and overall quality of the aspiring Deemed To Be Universities (DTBUs).
For starters, students' complaints have led to the proposal that the tuition fee to DTBUs should be paid only at the time of admission, and not at the pre-admission or counselling stages, and that there would be no capitation fee.
There are also proposals to expedite the application process for DTBUs, with the establishment of a stringent timeline, as per which, seeking of information by UGC will take two months, the expert committee reports will come in another three months, the UGC's approval and advice will follow in the next one and a half months and the government's final decision will come in another couple of months.
As for the institutions, while some norms, like on how much area the aspiring DTBUs will be built, have been relaxed, metrics have been added to gauge their quality, and some extra requirements have also been recommended.
The MHRD statement says the authorities recognise that land is a "scarce and valuable resource" and the requirements have been changed from the earlier 5-10 acres to 15,000 sq m of built-up area, of which at least 40 percent should be open space. The built-up structure should also include accommodations for teachers and students.
A large portion of the onus of the students' well-being has been recommended to be put on the DTBUs, with three cells – on anti-ragging, anti-discrimination and gender sensitisation – becoming mandatory, besides one that would deal with internal complaints pertaining to sexual harassment. Easy access for differently-abled students has been proposed, as has been adequate healthcare facilities for students and staff.