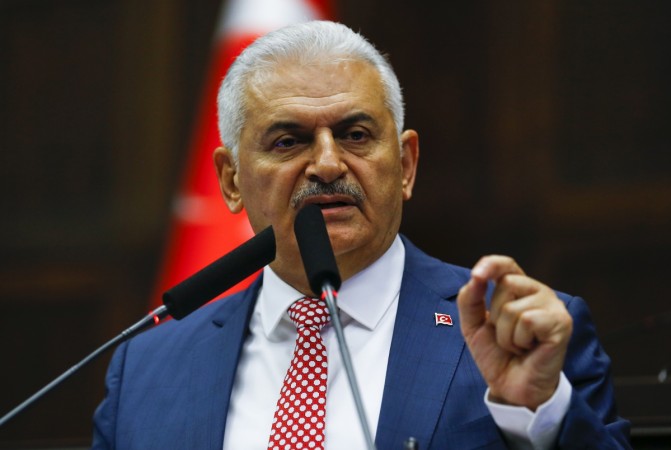 Turkey's Prime Minister Binali Yildirim-led government won a vote of confidence in the parliament on Sunday, reported Reuters, citing speaker Ismail Kahraman. The confidence vote also granted approval of his legislative programmes.
A co-founder of the ruling Justice and Development (AK) Party, along with President Tayyip Erdogan, Yildirim is also an "arch-friend" of the president. His appointment will also mean one step closer to Erdogan's stated move to turn Turkey's governing system into a presidential one, said the news agency.
Associated Press reported Yildirim as saying in the parliament that his new government will cater to the complete nation and push democracy, human rights and freedom further ahead in Turkey. It added, the new Prime Minister had taken a "unifying tone."
In the 550-member parliament, 315 lawmakers approved the vote in support of Yildirim's candidature and his cabinet's program.
Soon after declaring Yildirim as the leader of the A.K.Party congress earlier this week, he was appointed as the prime minister. Erdogan had even approved his cabinet on May 24. Outgoing prime minister Ahmet Davutoglu resigned from the post following difference of opinion with the president on the proposed system of governance.