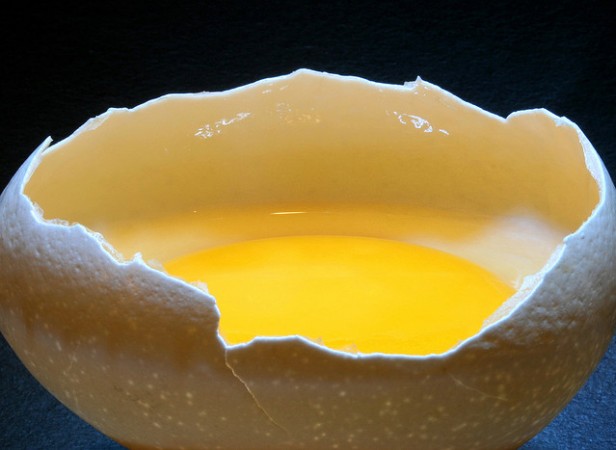 Scientists have developed a new technique to unboil an egg and restore its liquid form.
The ground-breaking innovation, which involves refolding of proteins, is expected to help reduce costs involved in cancer treatments and reutilise valuable molecular proteins that often go wasted today.
Gregory Weiss and colleagues from University of California-Irvine and the University of Western Australia used a urea substance and a machine called vortex fluid device to refold the tangled proteins and to re-create a clear protein known as lysozyme.
"Yes, we have invented a way to unboil a hen egg," Weiss, UCI professor of chemistry and molecular biology & biochemistry, said in a news release. "In our paper, we describe a device for pulling apart tangled proteins and allowing them to refold. We start with egg whites boiled for 20 minutes at 90 degrees Celsius and return a key protein in the egg to working order."
The new method, unlike the four-days involved in older versions, takes only a few minutes to give results.
"This rapid refolding technique could significantly shorten times, lower costs, and reduce waste streams associated with protein expression for a wide range of industrial and research applications," the authors wrote, while concluding their study.
The study has been published in the journal ChemBioChem.
How Eggs Turn Hard on Boiling: The Process
Eggs are rich in protein. Nearly 12% of egg white and 16% of egg yolk is protein. Proteins, according to nature.com, are mainly made up of chains of amino acids.
Proteins can be divided into two parts according to its reaction to water -- whether it likes water (hydrophilic) or avoids water (hydrophobic).
Water-loving parts occupy the outer space, while the latter prefer to stay inside the protein, a process which helps retain native shape of the protein. When eggs are boiled, the heat disturbs the natural folding of amino acids, draws proteins closer and hardens.