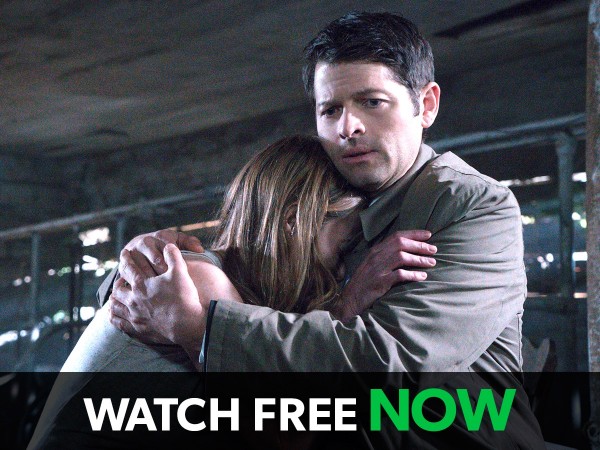 Creators of "Supernatural", which has been running successfully on The CW for 10 years now, had tried their hands at making a spin-off series titled "Bloodlines" in 2014. But due to lukewarm response from the fans of the cult series, the show was not picked by the network.
However, show-runners had said then that they are still open to the possibility of a spin-off series in the future and now might be the right time for it.
"Supernatural: Bloodlines" had premiered as a backdoor pilot in "Supernatural" season 9 episode 20, but show was not picked up by The CW for the 2014–15 television season. The show was meant to be a supernatural drama series, much like its parent series, but what "Supernatural" fans need now is a sitcom.
The fandoms shipping Castiel (Misha Collins) and Dean (Jensen Ackles) are no secrets. Could they be dads to an angsty, orphaned teenage girl in a future series? Fans seem to think they can.
In the most recently aired "Supernatural" episode, "Angel Heart", Castiel is seen trying to right the wrongs he did with his vessel Jimmy's family. Jimmy's daughter Claire (Kathryn Newton) is lost and troubled without her parents and in season 10 episode 20, Cas and the Winchester brothers are seen helping her find her mom.
During the shooting for the episode, Collins had posted a picture of Jensen, Jared Padelecki and him "crushing Kathryn with their manly embrace". A wishful fan has turned the picture into a post for a fictional sitcom series. Collins, tickled by the idea tweeted that a new sitcom has been announced:
The spinoff has been announced... on tumblr (where i gather all my breaking news updates). pic.twitter.com/4joYYVoWCc

— Misha Collins (@mishacollins) April 30, 2015