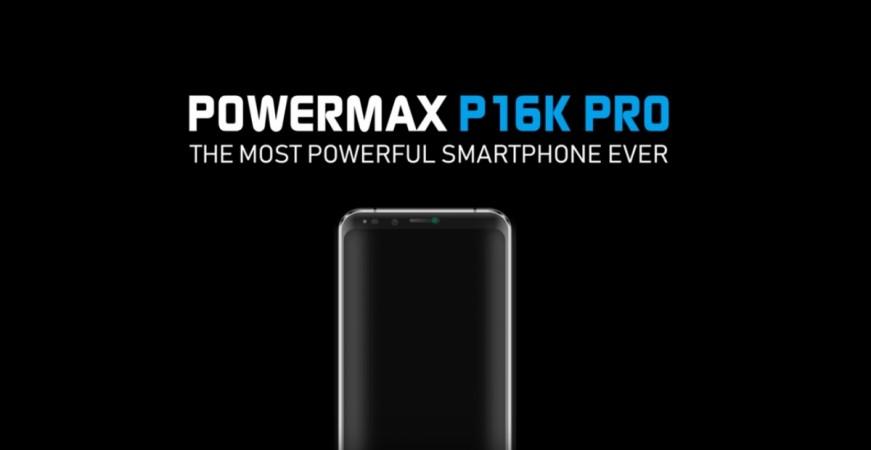 Good things come at a price. We want feature-rich smartphones to watch videos in high resolution or play popular games but it is frustrating when the battery gets exhausted every few hours. But how do we solve this issue? Well, power banks are a good alternative but we may have found a better option in a new Energizer phone called Power Max P16K Pro, which boasts of a huge 16,000mAh battery coupled with a dual camera.
The Energizer Power Max P16K Pro will be officially unveiled on Sunday, February 25, a day before the Mobile World Congress 2018 (MWC 2018) kicks off in Barcelona, Spain. It will clash the announcement of Samsung's much-hyped flagship, the Galaxy S9 and Galaxy S9+.
The Energizer Power Max P16K Pro has a mammoth 16,000mAh battery with fast charging technology, according to GSMArena. It went on to say that the handset will boast of dual 13 MP + 5 MP sensors, an 8Mp selfie camera, a 5.99-inch screen with 2,160x1,080p resolution, a MediaTek Helio P25 processor, a 6GB RAM and a 128GB internal storage.
The USP of the Energizer Power Max P16K Pro will be its 16,000mAh battery, as it will be like carrying a power bank and not a phone. It has belittled current best battery smartphones like Xiaomi Mi Max 2 (5300mAh), Gionee M7 Power (5000mAh), Moto E4 Plus (5000mAh), Samsung Galaxy A9 Pro (5000mAh), Lenovo P2 (5,100mAh), ZTE Blade A2 Plus (5000mAh), Asus Zenfone 3s Max (5000mAh), and Xiaomi Redmi 3S (5000mAh).
Are you game for this phone with16,000mAh battery?