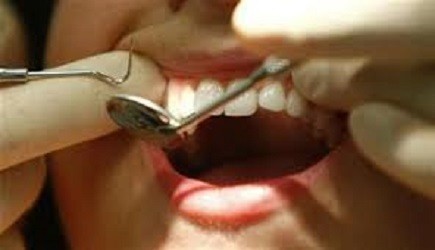 Scientists have developed an innovative pain-free filling that will enable cavities to be repaired without the use of the dreadful drilling or injections. The new technology will be a major relief for thousands of people across the world, who suffer from dental drills.
Researchers from King's College London have developed the tooth-rebuilding technique that allows teeth to repair themselves. Dentists usually remove decayed tooth by drilling and the cavity is then filled with a substance called amalgam or composite resin.
Electrically Accelerated and Enhanced Remineralisation (EAER), the new technique works by speeding up the movement of minerals such as calcium and phosphate into the damaged tooth. The method first prepares the damaged enamel area and then allows small electric current to pass minerals into the damaged site.
"The way we treat teeth today is not ideal. When we repair a tooth by putting in a filling, that tooth enters a cycle of drilling and re-filling as, ultimately, each 'repair' fails. Not only is our device kinder to the patient and better for their teeth, but it's expected to be at least as cost-effective as current dental treatments. Along with fighting tooth decay, our device can also be used to whiten teeth," Guardian quoted Nigel Pitts, from King's College London's Dental Institute.
Along with fighting tooth decay, the technique can also be employed in tooth whitening, Pitts said.
The research will be commercialized by a company named, Reminova Ltd., which is based in Perth, Scotland. It is currently seeking for private investments in order to develop EAER.
The new technique has come up with the increasing popularity of cosmetic dental treatments that has helped in the development of revolutionary techniques and products.
King's College is a contestant in MedCity, a project initiated by the London mayor, Boris Johnson, to encourage entrepreneurship in the London-Oxford-Cambridge life sciences "golden triangle".
"It's brilliant to see the really creative research taking place at King's making its way out of the lab so quickly and being turned into a new device that has the potential to make a real difference to the dental health and patient experience of people with tooth decay," said Kit Malthouse, the chairman of MedCity.