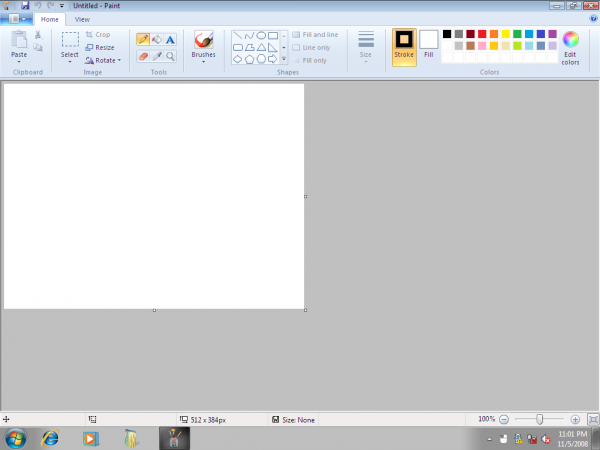 Though it's been around forever, not much has changed for MS Paint since Windows 3.1 and personally, it has so far been good only for saving screenshots. But if rumours are to be believed, Microsoft might launch a universal Paint app.
The app was first discovered by Twitter user WalkingCat, who claims the app was initially called "New Paint" when they stumbled upon it. MSPoweruser reported that the app had since been renamed "Newcastle" and shared screenshots of the app itself.
According to the pictures, the MS Office-style ribbon layout has been removed and the design language has been changed to follow minimalistic lines and bright colours. You could say that the design language followed by Microsoft's new logo definitely translates to the new MS Paint app.
A search on the Microsoft store for either of the apps resulted in no matching and it seem Microsoft may have pulled it from the store. Based on the images published, the app in question has been developed by Microsoft and MSPoweruser adds that the new app is much better than the programme that Microsoft has been bundling with every version of Windows ever.
DigitalTrends reported that Microsoft had launched Centennial during the Microsoft Build Conference earlier this year in order to allow developers to convert applications developed for previous versions of Windows into Windows 10-compatible apps. While other applications like WordPad and XPS Viewer have all been converted, it seems like Microsoft had different plans for Paint.
Microsoft will be releasing the Anniversary Update to Windows 10 soon. While the company will be introducing several new features to the OS, we will probably have to wait and find out whether Paint is going to get an overhaul or not.