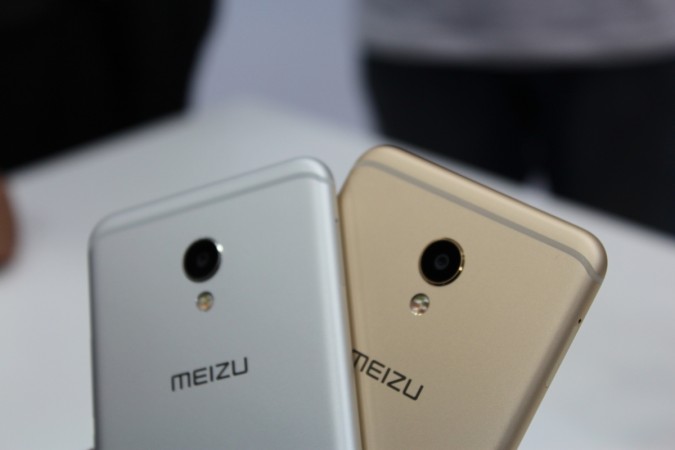 Meizu has established a strong presence in the ever-increasing smartphone market and it is looking to deepen its roots into the market. A lot of smartphones are expected to be released by Meizu soon, which will redefine the company's existing portfolio.
Amid rumours about Meizu Pro 6S, Pro 7 and affordable m4 smartphone, there is a new evidence that point towards another budget phone. According to Playfuldroid, Meizu is set to unveil a new budget smartphone, dubbed as M5, at an event on October 31.
Details of the unannounced Meizu M5 are scanty, but leaked photos of the phone have a lot to offer. Four images of the phone have appeared online, all of them showing the front of the device. Looks-wise, the new M5 smartphone is not a far departure from the company's existing smartphone line with its resembling looks.
But the leaked photos show the handset being tested using AnTuTu benchmarking app, which gives it a fair 40,140 points score. According to Playfuldroid, the specs of the phone are a HD (720p) display, MediaTek MT6750 chipset, 2GB RAM, 16GB storage and a 13-megapixel primary camera.
Other details such as the front camera, battery, software version, fingerprint scanner and the price are unknown at the moment. But going by these specs, it is likely that the M5 smartphone will be priced affordably.
According to Playfuldroid, Meizu will reveal all the details at a concert event it has planned in conjuction with Tmall China on October 31. Stay tuned for updates.