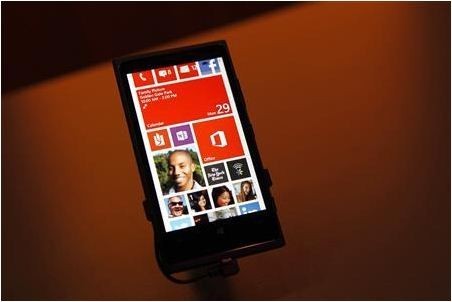 The upcoming Nokia EOS smartphone has made its appearance once again, and this time with a metal body design.
There have been a number of rumors and leaked images about the much-anticipated EOS smartphone. A new set of images posted on Chinese website Sina Weibo showed the device sporting an aluminum body casing instead of the polycarbonate body.
The leaked images also clearly show the camera lens with LED flash on the back, SIM-card slot and USB port on the top. The snapshots also indicate a large hole for the monstrous camera lens which is expected to be similar to the Nokia 808 PureView sensor.
[See the leaked images of Nokia EOS metal casing, here]
The smartphone is rumored to feature a 4.5-inch HD+ display with OLED screen with 768 X 1280 pixel resolution powered by a dual-core processor. It is also expected to come with LTE connectivity, 32GB of internal memory, Windows Phone 8 operating system and the 41-megapixel camera.
The device is expected to be unveiled next month at Nokia's upcoming event on 11 July in New York.
The company has already sent out press invitations for the event. The invitation reads "Zoom Reinvented," which hinted that the company might introduce the Nokia EOS smartphone.