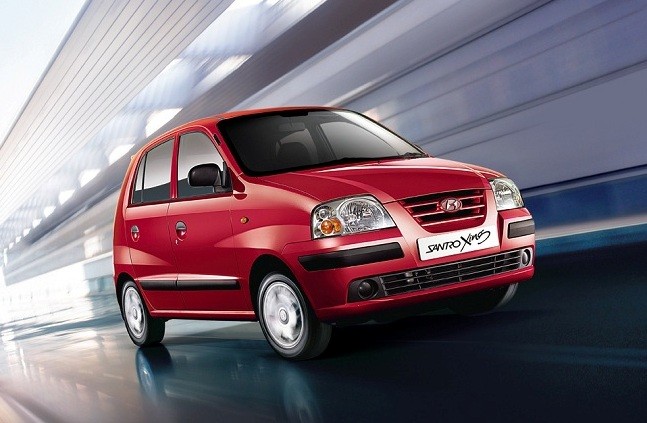 It is not a secret anymore that Korean carmaker Hyundai is planning to re-introduce one of most popular name plates, Santro. The new version is expected to make a comeback in 2018 and work on the new version is in full swing in South Korea.
When launched in India, it will essentially replace ageing Hyundai i10, reports Hindustan Times. The new Santro is expected to be priced at Rs 4 lakh and it will go up againt Renault Kwid and Datsun redi-Go.
Grand i10 is the successor of i10 in the global markets. In India, Hyundai continues sales of i10 even after the launch Grand i10. With the new Santro receiving baton from the i10, it will find sweet spot between the Eon and Grand i10.
In the latest avatar, the Santro will retain tallboy design with a contemporary twist. "The Santro will be tallish, but will look much younger, sleeker and stylish," HT quoted a source in Hyundai.
The detail on the new car is scarce at the moment. Hyundai is reportedly working on a project internally called AH, with crossover body. This is expected to turn new Santro in production version. Reports say the new Santro will be based on a new platform that will be shared by the company with the Kia brand as well. The car will be powered by either 800cc engine or a 1.0-litre engine, and both will be highly frugal.
The Santro hatchback was the first model of Hyundai Motor India Ltd launched in India. The car also debuted with MPFI engine at the time of carburettor engines. Hyundai sold 13.6 lakh units in the domestic market till it was discontinued in the end of 2014. Hyundai Santro clocked nearly 1.9 million units of lifetime sales from both domestic as well as global markets.