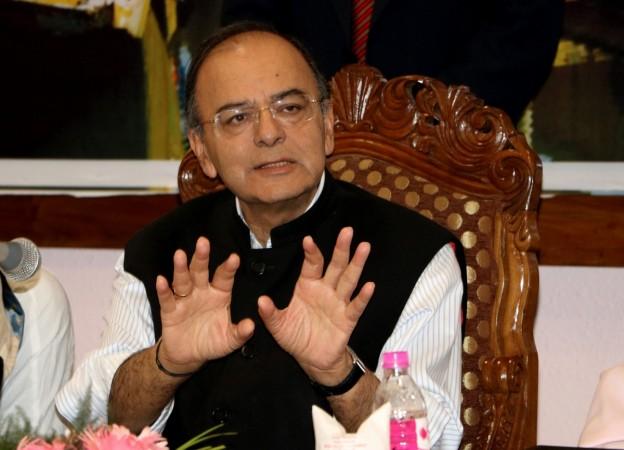 India on Friday unveiled four rate bands under a new sales tax for services such as telecoms, insurance and restaurants, a move experts said could complicate compliance and leave businesses at the mercy of an intrusive tax bureaucracy.
The Goods and Services Tax (GST), set to be launched from July 1, will have rates of 5, 12, 18 and 28 percent for services, in line with those applying to goods. It is a big departure from the current regime, where a single rate of 15 percent is applied on most services.
The biggest argument in favour of the GST — India's biggest tax overhaul since independence in 1947 — is that it would make it easier to do business by simplifying the tax structure and compliance.
But the political challenges of striking a compromise between Prime Minister Narendra Modi's central government and India's federal states and territories has meant that life will get more, not less, complicated for many.
For example, hotels and restaurant would be taxed on the basis of their room tariff and turnover of business. Air-conditioned restaurants will even be taxed at a higher rate under the new regime than those without.
"For service providers, it is going to get troublesome," said Saloni Roy, a senior director at tax consultancy Deloitte Haskins & Sells LLP.
MULTIPLE RATES
Since services account for more than half of India's $2 trillion economy, the complexities run the risk of derailing the sector's growth and even slowing Asia's third-largest economy.
The government, however, defended the move, saying different economic classes can't be taxed at the same rate.
Finance Minister Arun Jaitley also played down concerns that higher headline rates would inflate the tax burden on consumers. Since service providers will get tax input credits, he said, the effective tax rate will be lower.
"The actual incidence on consumers will go down," Jaitley told reporters after a two-day meeting with his counterparts from Indian states.
Under the new regime, while healthcare and education services will be tax exempt, services offered at five-star hotels will be taxed at 28 percent.
Telecoms and financial services will be taxed at a standard rate of 18 percent. An industry group representing mobile operators said this would further bleed a sector still smarting from a price war triggered by the aggressive market entry of billionaire Mukesh Ambani's Reliance Jio.
"This is likely to slow down the planned rollout of infrastructure," Rajan S. Mathews, director general of the Cellular Operators Association of India.
A NEW INSPECTOR RAJ?
The long-awaited GST will replace a slew of federal and state levies, seeking to transform a country of 1.3 billion population into a single market.
The measure has also been touted as the biggest reform undertaken by Modi to transform the South Asian nation into a business friendly destination.
While it will make lives easier for manufacturers and traders as "cascading" taxes on top of taxes through the production process would be done away with, compliance for service providers would become onerous.
In place of a single registration, they will be required to register in every state where they do business.
There is also a risk of overzealous tax inspectors becoming more intrusive as the GST has an "anti-profiteering" provision to ensure companies pass on the benefit of input tax credits to consumers.
Roy of Deloitte said implementing the provision is fraught with risks as its empowers tax authorities to ask for pre- and post-GST cost sheets from companies of their products.
"It can lead to the Inspector Raj," she warned.