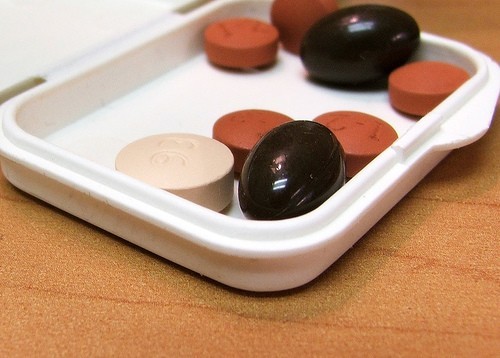 A new drug can help treat lung cancer more effectively, researchers reveal.
The drug known as MK-3475 helped treat the non-small cell lung cancer, by both shrinking the tumours and improving the patients' overall survival rate.
The drug trial included 38 non-small lung cancer patients. All the patients had undergone several treatments previously, but nothing yielded any promising results. During the study period, patients were given the MK-3475 medication every three weeks.
Interestingly, a significant number of patients (24 percent) responded well to the drug and their tumours started shrinking. Dr. Edward Garon and colleagues from the University of California, Los Angeles (UCLA) in the US found that the drug helped improve survival rates among the patients. The visible side-effects of the drug were rashes, skin itching, fatigue, diarrhoea and joint pain.
The immune system of the body sometimes fails to detect cancer as the PD-L1 protein released by the cancer cell working along with another protein called PD-1, conceals its identity as an invader. However, the new drug provides positive results by targeting the PD-1 protein and thus helping the immune system to detect cancer cells and destroying them by activating T cells in the immune system of the body.
"These are early results, but we are very encouraged by what we've seen so far with this drug," Garon said in a news release. "Lung cancer patients who have disease that has grown after two prior therapies do not have many options, and we are cautiously optimistic that this might be a treatment that improves their chances in the future."
Encouraged by the preliminary results, the researchers have already started enrolling lung cancer patients for their Phase 2/3 trials.
Dr. Garon presented the findings at the World Conference on Lung Cancer in Sydney, Australia, last week.
The findings offer some hope as lung cancer is one of the leading causes of death across the globe. According to the World Health Organization (WHO), cancer claimed nearly 7.6 million lives in 2008, and lung cancer contributed to 1.37 million deaths. According to a 2011 WHO data, a death rate of 142.1 per 100,000 persons was reported.