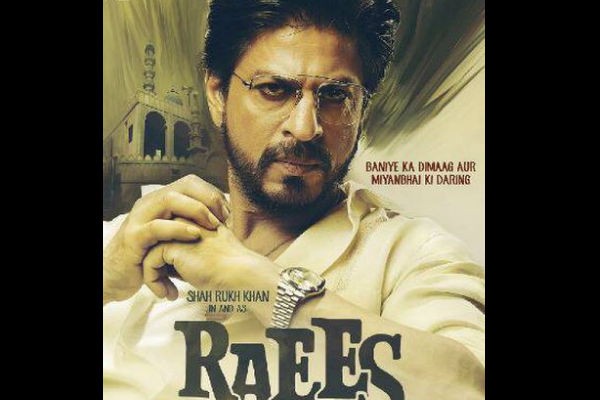 It may be a few months before Shah Rukh Khan's "Raees" opens in theatres, but the director of the crime-thriller, Rahul Dholakia, is making sure that the fans do not get impatient waiting for it.
Rahul tweeted: "Chalo eid pe film Nahi, Ek Chhota sa dialogue hi Sahi: "Gussa shaitaan Ka Hunar hai, issliye haraam hai" #raees @RaeesTheFilm #EidMubaarak." These lines are even fiercer than the one in the "Raees" teaser: "Baniya ka dimaag, miyaan bhai ki daring."
With "Raees," Shah Rukh has gone rogue, which is why such lines do not come across as strange. He will be seen playing a Gujarat-based bootlegger who later joins politics. Definitely, a role he has not experimented with in his career so far.
"Raees" was scheduled to open in theatres on July 6, but the makers had to move because of two reasons. Firstly, Shah Rukh thought it wasn't wise to release two big-ticket releases on the same day as the country doesn't have that many screens.
"Second part was, we were still working on it and I was injured. I still have some portions to shoot for a day. But the film is ready. We thought of an alternate date this year. But some other big film was coming then," SRK elaborated.
"Raees" will now clash with Hrithik Roshan's "Kaabil" on Jan. 26, 2017. A while ago, there were rumours that makers of "Kaabil" had shifted to another date, but producer Rakesh Roshan quashed the rumours.
Later, SRK was spotted at Rakesh's Mumbai home, which made headlines and led to stories that they had come to a conclusion about the box office clash. It turned out they were just catching up like old times.