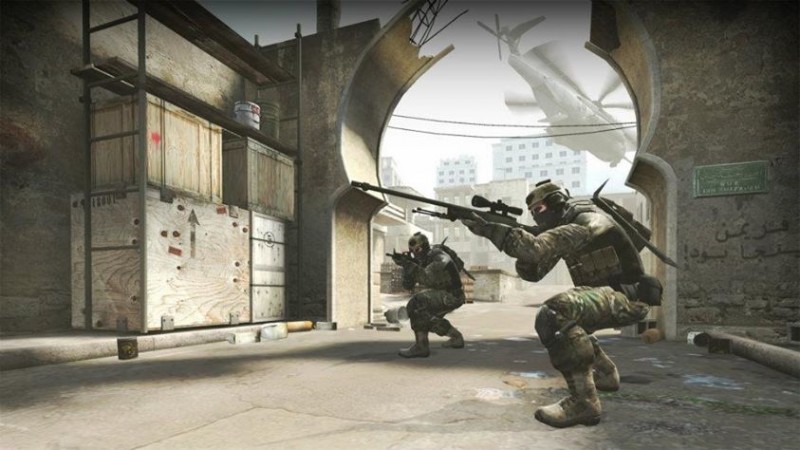 A new Counter-Strike game will be hitting Steam soon, but unlike previous titles, this one will be infested with zombies. The new game titled, Counter-Strike Nexon: Zombies will be a free-to-play game. Nexon, the developer of the game has collaborated with Valve on this project.
Counter-Strike Nexon: Zombies will be "fast-paced and frenetic" that will be inclusive of some of the traditional features in Counter-Strike like Hostage Rescue and Bomb Diffusion.
Players will be treated to some new zombie-themed game modes. The company said there will be "diverse game modes" that will feature "countless undead."
The developer promised players of new weapons in the game. It also warns that the zombies in the game are "quick, aggressive, and dangerous," adding new gameplay experience.
"Counter-Strike Nexon: Zombies is a thrilling and easy-to-play game that reaches out to all players. Both players who are new to the game, as well as those that have been logging onto classic FPS games for years, will be surprised with the new action it offers," said Kenny Change, ceo of Nexon Europe, Polygon reported.
"Today we are announcing the latest creation from Nexon in the Counter-Strike world, one that builds upon years of success in developing Counter-Strike Online for Asia. This title showcases that work in new zombie and classic form," said Doug Lombardi, director of marketing at Valve.
Rock, Paper, Shotgun speculated that Nexon might have some naughty walking corpses and other such oddities that are unique to games developed by Nexon.
It was in 1999 that Counter-Strike, which started only as a mod for Half-Life went on to become a full fledged game due to its popularity. Valve even came out with sequels like Counter-Strike: Global Offensive in 2012 for PC, Mac, PlayStation Network and Xbox Live Arcade.
Nexon was involved in some of the spin-offs for Counter-Strike like Counter-Strike Neo and Counter-Strike Online. Currently, Nexon is also involved in publishing an upcoming free-to-play video game, Project Bluestreak from Cliff Bleszinsk, the creator of Gears of War.
At the upcoming Gamescom 2014, players around the world will be participating in the tournament for Counter-Strike: Global Offensive, being held by the Electronic Sports League.