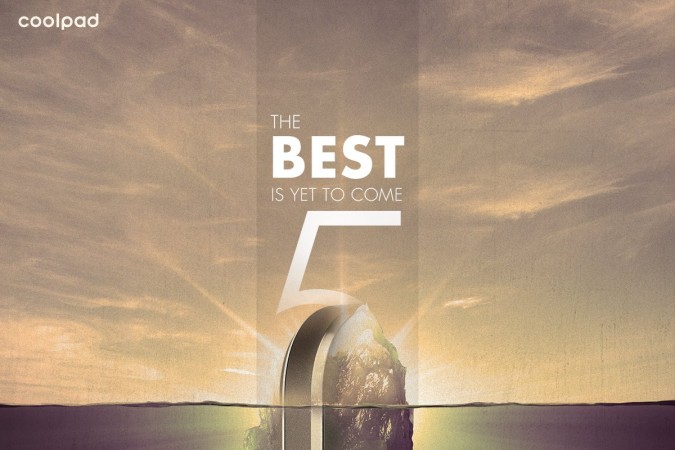 Coolpad has been teasing the launch of a new smartphone, wrapped under a mysterious tagline of "Beast among the best", for a while now.
After initially expecting the device's launch in India on September 23, the company has shared new media invites announcing a sudden delay. According to the latest invites by Coolpad India, which invited media to witness the launch of "Beast among the best" with company's VP Luo Zhongsheng and CEO Syed Tajuddin, the latest addition to the company's Note series will be revealed on September 30.
Coolpad has been actively hinting at the unannounced smartphone through its social media channels, but the actual specs are a mystery. All teasers have the number "5" in them, which could mean there is some significance of the number associated with the upcoming smartphone.
Ruling out the odd possibility of 5GB RAM in the new smartphone, it is possible the number 5 stands for a large 5,000mAh battery. Like other Coolpad smartphones, the new handset will also have premium features such as a fingerprint scanner and one of the teaser hints at a Qualcomm Snapdragon processor.
Coolpad India also hinted that the new smartphone will have the vision of an owl with a picture showing a glimpse of the smartphone's front panel with a LED flash. The lasting battery was hinted with a picture of a camel and referring the new smartphone to the desert king's endurance.
The reason for postponing the launch of the Coolpad Beast isn't known, but the mysteries will finally be put to rest next Friday.