Game of Thrones fans are probably gasping for air right now after seeing a brief shot from the forthcoming and final season of the show at the Golden Globe awards ceremony.
The last season that ended with the White Walkers breaking the wall with the help of one of Daenerys Targaryen's dragon, Viserion has caused everyone to come together and fight against the dead army.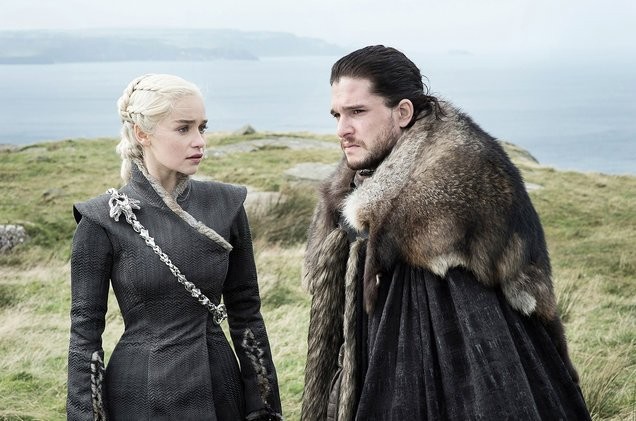 In this brief shot, Daenerys Targeryan has come to Winterfell for the first time, where she is greeted by Sansa Stark.
"Winterfell is yours, your grace," says Sansa to the Dragon Queen.
This is the first time that the two meet each other, probably (definitely!) to discuss strategies. Although the reception seemed a bit cold, this is Game of Thrones we are talking about so we can't say for sure what exactly will take place between the two.
Also in the shot we can see Jon Snow, Brienne of Tarth and Ser Jorah Mormont.
This is the second footage after the hugging scene between Jon Snow and his sister that was released in August 2018.
Amidst several speculations and theories about the ending of the show, HBO's teaser has definitely upped the excitement, which is slated to release in April this year. The clip was part of HBO's 2019 coming attractions ad that showed snippets from all its shows, from True Detective to Veep.
At 12 nominations, HBO became the television network with the most nominees and their "Big Little Lies", with six nominations was maximum for a programme, including Best Television Limited Series. The seventh season of Game of Thrones was nominated for Best Television Series (Drama).
Despite stiff competition from streaming services, HBO held on to its glory. The streaming in the genre of comedy and drama goes on to show how they are slowly taking over from TV networks' competition.