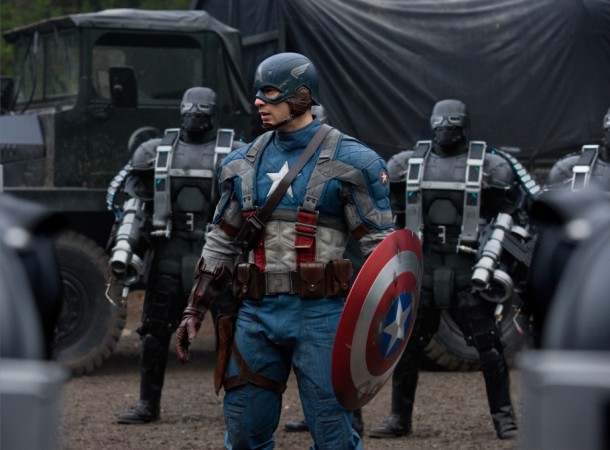 Marvel Cinematic Universe (MCU) is moving towards the conclusion of Phase 3 and will be summarised in "Avengers: Infinity War" that is scheduled to release in 2018. With the end of Phase 3, there will be significant changes in MCU, including departure of several characters and inclusion of new ones.
Several rumours surfacing over the internet states that Steve Rogers a.k.a. Captain America (portrayed by Chris Evans) will exit the MCU and will be replaced by another character. It might not be Steve Rogers anymore, but someone else will be there to don the costume and become the next Captain America.
As MCU fans across the globe are gearing up for the next instalment of the franchise, "Doctor Strange," which will star Benedict Cumberbatch of "Sherlock" fame in the titular role, here are some of the characters from comic books who have played the role of Captain America through the years:
William Naslund
After Rogers disappeared fighting Baron Zemo in World War II, US government appointed William Naslund as the new Captain America. Naslund was a patriotic hero who was known by the name of The Spirit of '76. He fought German spies dressed in a tri-corn hat and fireproof cape.
Isaiah Bradley
After a German spy killed Dr. Erskine, who had created the Super Soldier Serum, the American government experimented on African-American soldiers with a new serum developed by their scientists. However, the only successful result of this serum was Bradley who developed powers of Captain America.
Jeffrey Mace
Mace is originally a Golden Age superhero named the Patriot and is not as much known as the other heroes of Marvel. A reporter for the Daily Bugle (where Peter Parker a.k.a. Spider-Man also works), Mace donned the costume of Captain America and protected the country from Nazis during World War II.
Roscoe Simons
In the 1970s, Steve Rogers abandoned his shield, which was later found by one of his fans, Roscoe Simons. Hence, Roscoe became the new Captain America, beating the other two candidates, Bob Russo and Scar Turpin.
John Walker
Known as the more extreme version of Captain America, Walker replaced Steve Rogers as Captain America after Rogers' disagreement with the American government. Walker is less idealistic than Rogers and claims that he represented the country's ideals more than the outdated Steve Rogers.