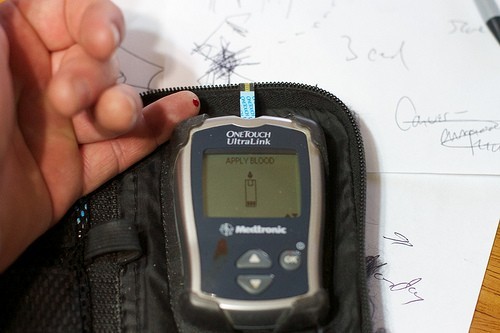 In a medical science breakthrough, researchers in order to fight against the currently incurable type 1 diabetes, have developed an artificial "bionic pancreas" to control insulin level among diabetics and make type 1 diabetes more manageable.
Researchers for long have tried to create a device that functions like the natural human body pancreas. It monitors the glucose levels in real-time and also administers both the hormones -glucagon and insulin. The device, developed by researchers at Boston University and Massachusetts General Hospital, claims to be different from other models available in market.
"The bionic pancreas completely takes over your blood sugar control," CBS News quoted Ed Damiano, senior author of the paper and an associate professor of biomedical engineering at Boston University.
"It's a fully autonomous soup-to-nuts solution. You enter the patient's body weight. That is it, and then it just starts controlling blood sugar. Basically, it takes the burden of day-to-day diabetes management off your shoulders."
The device would replace the standard current devices such as finger-stick tests and manual insulin injections, according to Daniano.
Around one million Americans have type 1 diabetes, according to American Diabetes Association. Type 1 diabetes is an autoimmune disease that usually develops during childhood. Close to 10 percent of adults suffer from diabetes but majority of the people have type 2 diabetes. Though the reason for Type 2 diabetes is still unknown, inactive lifestyle and excessive weight are known to play a great role.
Bionic pancreas device has two small pumps that controls both the hormones and gets activated by minute sensors attached to a thin needle placed under the skin. The prototype at present is monitored using a smartphone app, built by Damiano and his team.
The device has been developed along with two medical technology companies, Tandem Diabetes Care and Dexcom. The researchers expect to test their new device on larger number of patients and get the U.S. Food and Drug Administration approval in the next three years.
Till now, Damiano's prototype has been tested on small group of children and adults. The test result showed the device could keep the blood glucose level consistent compared to patients who monitored their levels on their own. Moreover, there was more than two times reduction in hypoglycemia among adult participants who used bionic pancreas than those who used manual pump.
"What we're building is a system that uses glucagon like a brake in a car. The insulin is like the accelerator and the glucagon is like the brake system. One of the great fears of people with diabetes is going to bed at night," said Damiano.
The study participants showed overall improvements in glucose levels using the new device, mainly during sleep when it can be a challenge for a diabetic person to maintain a stable blood sugar level.