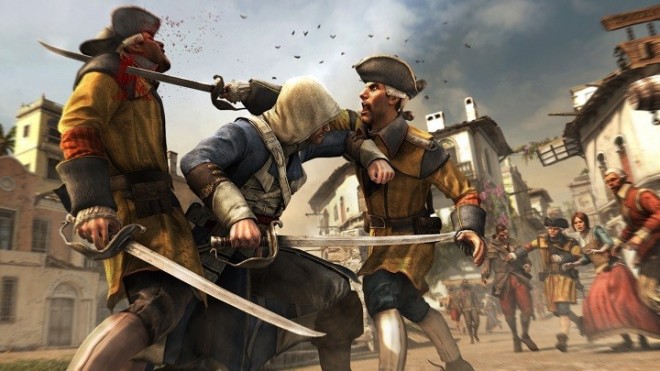 Ubisoft is reportedly taking its next action-adventure title from the Assassin's Creed series far from the Americas and back to Europe, with the likely setting being ancient Rome.
Jade Raymond, managing director, Ubisoft Toronto revealed that the next title is sailing to ancient Rome. While speaking about the game's commercial success since it debuted in 2007, which she had produced, she stated: "I think the key to a popular game is a good core fantasy. In Assassin's Creed, there is the obvious part: Who doesn't want to be a badass assassin?" The Grid quoted her.
"But then there is an additional element of getting to relive and play a role in these pivotal moments in history. We work with historians to recreate these societies-ancient Rome, the French Revolution. And because each game is crafted in a new era, players don't get tired of it," Raymond added.
It had been earlier reported on IBTimes IN that Paris during the French Revolution is most likely setting for Assassin's Creed: Unity, which is being developed for PlayStation 4 and Xbox One.
Meanwhile, there have also been rumors that Ubisoft is working on another game for PlayStation 3 and Xbox 360 separately. The report that Ubisoft was working on two Assassin's Creed games was leaked by Examiner and then supported by Kotaku. While the first one is Assassin's Creed: Unity, the second game was reportedly leaked as Assassin's Creed: Comet that allows players to travel to the Atlantic.
Ubisoft had covered the Third Crusade and Renaissance in previous titles Assassin's Creed 2 and Assassin's Creed: Brotherhood set in the sixteenth century Rome.
In a survey that was undertaken by Ubisoft in 2011, ancient Rome during the rise of Caesar was mentioned. Apart from that periods like medieval China, feudal Japan and Victorian England were also mentioned.
Ubisoft's latest game Assassin's Creed 4: Black Flag was set in the Carribbean Islandds and during the Golden Age of Piracy.
(Ed: VP)