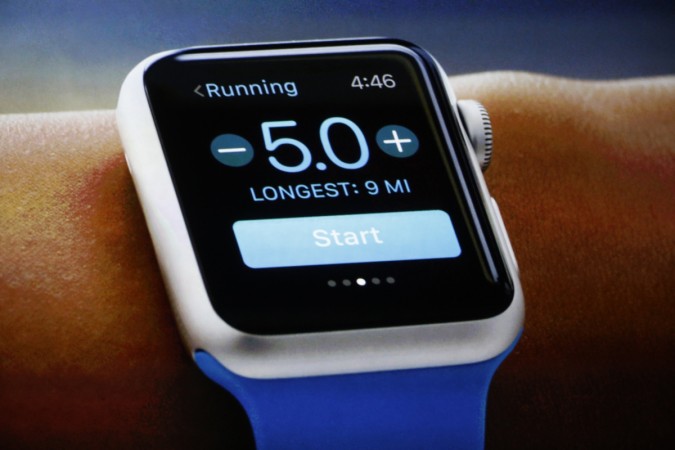 Smart wearables have evolved from simple Bluetooth-connected devices since the mid-2000s, from a shirt to the portable fitness tracker with heart-rate monitors we see today. With advancements in nanotechnology, researchers are now able to build miniature gadgets as thin as skin with extraordinary capabilities.
One such new invention is the nanomesh electrode-based "on-skin" sensor. It has been developed by scholars at University of Tokyo's Graduate School of Engineering in collaboration with Dai Nippon Printing (DNP), a renowned local printing company.
The on-skin sensor, which looks more like an ultra-thin band-aid, can work as an electrocardiogram and relay real-time and accurate biometric information to the smartphone of a patient and also to cloud storage, from where a family doctor can monitor it anytime and anywhere in the world.
The test sample developed by the researchers measures just 1mm in thickness. It consists of an array of 16 x 24 micro LEDs and stretchable wiring mounted on a rubber sheet. During the testing, it was found to be highly durable in daily wear-and-tear activities like the stretching and contraction that normal human skin undergoes every day. It is also capable of stretching to close to 45 percent more than its actual length.
With the use of micro-LED, the nanomesh electrode-based on-skin sensor lights up to show graphics of the heartbeat right on the screen. It can also be programmed to display other biometric details.
Besides electrocardiogram, the nanomesh skin can also accommodate more sensors to read temperature, pressure and myoelectricity (electrical impulses generated by muscles in the body), which could help in the development of more sensitive artificial limbs aka bionic limbs to interact with nerve cells of the residual limb.
Most importantly, the ultra-thin and stretchable nanomesh on-skin wearable is breathable — it allows skin interaction with the environment, such as sweating and dissipating heat — and can be worn on any part of the body continuously for a week. Unlike a band-aid, a user will never actually feel it and need not worry about inflammation either.
"The current aging society (in Japan) requires user-friendly wearable sensors for monitoring patient vitals in order to reduce the burden on patients and family members providing nursing care," Professor Takao Someya, lead researcher at the University of Tokyo's Graduate School of Engineering, working on nanomesh on-skin sensor, said in a statement.
"Our system could serve as one of the long-awaited solutions to fulfill this need, which will ultimately lead to improving the quality of life for many," Someya added.
However, the nanomesh electrode-based on-skin wearable needs more work to overcome the technical limitations to cover a bigger area of the body, to become mass-producible and also to be cost-effective. If the scientists at University of Tokyo's Graduate School of Engineering are to believed, it might take at least three more years to bring the new on-skin wearable to markets.
Stay tuned. Follow us @IBTimesIN_Tech on Twitter for latest updates on technology.