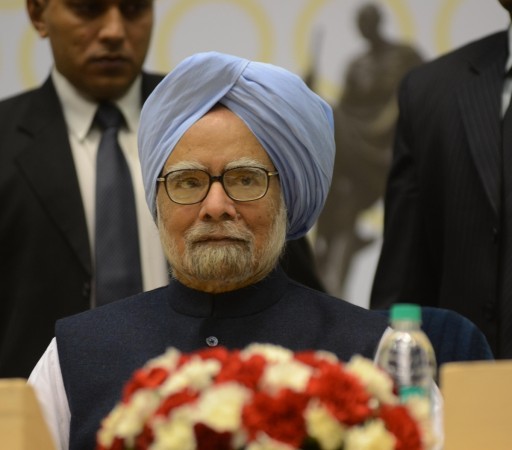 Former prime minister Manmohan Singh on Wednesday hit out at the allegations of corruption and policy paralysis against his government, saying he never used public office to "enrich" himself or his family and friends.
"I say in all humility that I have not used public office to enrich myself, family or friends," Singh said at the national convention of National Students Union of India (NSUI) in New Delhi.
His comments came in the wake of former Telecom Regulatory Authority of India (TRAI) chairman Pradip Baijal's book accusing Singh of warning him of harm if he did not cooperate with the then UPA government on 2G spectrum allocation issue.
Baijal's book also claims that the Central Bureau of Investigation (CBI) wanted the former telecom regulator to "implicate" former telecommunication minister Arun Shourie and industrialist Ratan Tata in the case.
Holding the ruling party responsible for such allegations, the former prime minister said, "BJP harps on corruption to divert people's attention to non-issues."
Singh also said that the charges of "policy paralysis", made against the UPA government, were "untrue". "When our government left, India was the second fastest growing economy," he said.
The economist-turned-politician accused the NDA government of many of repackaging the UPA's programmes and marketing them as its initiatives. He said the same BJP had earlier opposed these programmes when it was in the opposition.
Rejecting the allegation of "policy paralysis" during the UPA regime, Singh said when his government left, India was the second fastest growing economy in the world.
- With inputs from IANS