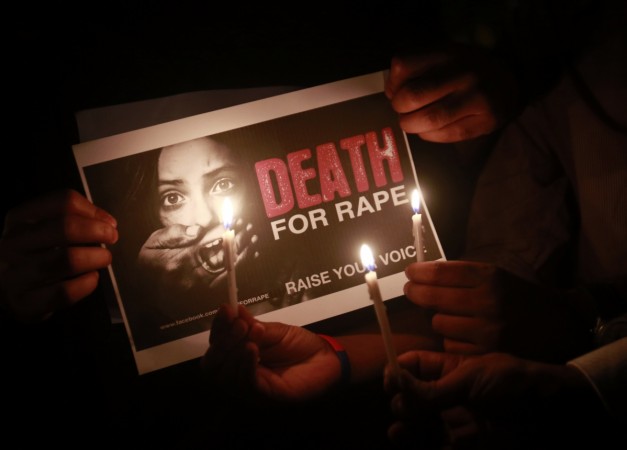 From 'stomach-churning' to 'insensitive', comments on fashion photographer Raj Shetye's editorial shoot 'Wrong Turn' has been fierce.
The photo feature focuses on a lone woman being 'manhandled' by a couple of men on a bus. Even though the photographer has denied any reference to the 2012 Nirbhaya case, similarities with the gruesome episode isn't hard to notice.
Mumbai-based photographer's vision brings glamour to gang-rape?! #Nirbhaya http://t.co/d9O59ygNBp @browngirladiti pic.twitter.com/mQmLgcUj5r

— Brown Girl Magazine (@BrownGirlMag) August 5, 2014
When asked if the series was a depiction of the brutal Delhi gang-rape, Shetye gave a well rehearsed answer to BuzzFeed. "Being a photographer, the only medium I can communicate in is photos. For me, its as simple as that. It's art. Making movies, writing articles, making a poem — these are all ways of addressing the topic. Being a fashion photographer, this is what I can do best." He assured that the editorial in no way glamourizes the act, "which was very bad."
While the spread has already irked people, his "official explanation" on Facebook has added fuel to fire. He explained that through the photo spread he wanted to urge men to not target well-dressed women travelling by public transport.
However, netizens are evidently not satisfied with his point and the outrage has forced the photo maker to take his photos off the web.
This is the official explanation by the photographer of the Nirbhaya shoot (Raj Shetye) as sent to a friend on FB. pic.twitter.com/qJveHT907K — Suprateek Chatterjee (@SupraMario) August 5, 2014
Celebrities too have slammed the spread on Twitter.
"Did i just see a fashion-spread depicting the Delhi gangrape of Nirbhaya? Disgusting!I hope all associated, die of shame! Insensitive swine!" – Vishal Dadlani, August 5.
"'Nirbhaya' Gang rape themed fashion shoot!!! Really BAD judgement from whoever thought its cool." - Nachiket Barve, August 5.
"appalled by this insensitivity. Hurts how we can trivialise such disasters of life, of human nature. Take it down." – Purab Kohli, August 4.
While Shetye's work was being slammed left, right and centre for its insensitive content, he insisted on being happy about the kind of response his work has received.
"On a personal level, too, I got many reactions. On my Facebook, from my friends. It makes me feel satisfied about my work — at least the work I did is so impactful that I'm able to shed some light on this. I don't feel happy, but it makes me feel satisfied. That whatever I've tried to communicate is being communicated," he added.
Just a few court notices and 'morchas' away, this shutterbug is treading troubled waters for sure.