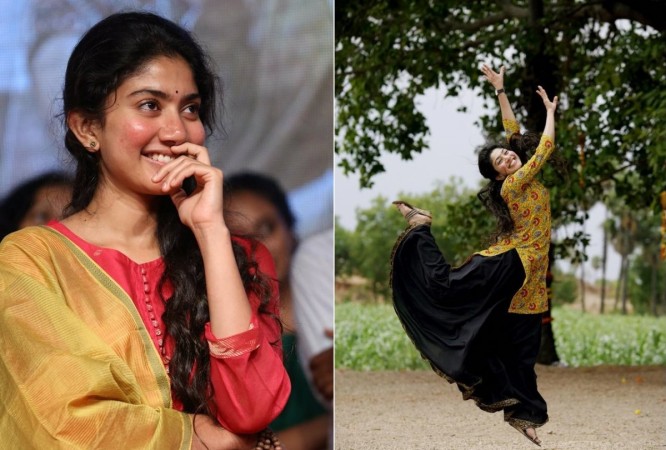 Mollywood and Kollywood audience have been in love with Sai Pallavi ever since she made her acting debut in the Malayalam romantic comedy Premam. Among the three heroines in Alphonse Puthren's directorial venture, this Tamil ponnu (girl) became the favourite of millions, thanks to her realistic performance.
She had stolen the hearts of millions of youngsters while nobody really had an issue with the pimples on her face, especially in the times where there is so much social pressure on young girls to look perfect. In fact, after Premam, many girls started to feel confident about their pimples.
However, it reportedly did not go down well with the fans when Sai Pallavi was against being called a Mallu ponnu.
Watch: Sai Pallavi's Dancing Videos Go Viral
Sai was miffed after a journalist called her Mallu and she apparently expressed her displeasure with the Malayali tag, as per some reports. She hasn't officially reacted to the matter so it may also just be a creation of rumour mongers. Nevertheless, the Kerala fans of the actress seem to have been irked.
Before Premam's release, Sai used to take part in dance reality shows and had also appeared in a minor role in Kangana Ranaut's Dhaam Dhoom in 2008. Now, netizens have started digging her old reality show videos and started making fun of them with many memes.
Also check: This dubbing video of Sai Pallavi shows how dedicated she is!
The online memes only make one wonder if people are just offended that she is not a Malayali. Sai Pallavi hails from Coimbatore in Tamil Nadu (Tamil ponnu?) and anybody with brains in their heads shouldn't have a problem if she doesn't like to be addressed as a Malayali ponnu.
Wouldn't you take offence when called a 'Madrasi' just because you come from South India?
Here are some of the memes on Sai Pallavi:
-
-