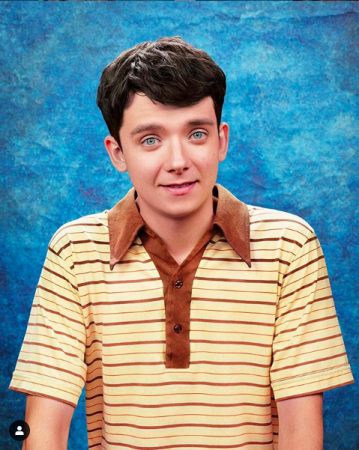 Netflix released the first trailer of its upcoming original British comedy-drama series, Sex Education. From the looks of the first trailer, it looks like the awaited web television series is going to take the viewers on a joyful ride that has friendship, love, some family issues, and yes, a lot of sex education.
Netflix's Sex Education series will follow a socially awkward high school virgin, Otis Thomson (Asa Butterfield), who lives with his mother, who happens to be an acclaimed sex therapist. At the start of his school, he teams up with his fellow classmate to set up a clinic to deal with their other classmates' weird sex-related problem.
The released trailer starts with a Jean Thomson (Gillian Anderson) asking her son, Otis, "I have noticed you pretending to mast***e and I was wondering if you wanted to talk about it."
The entire trailer is filled with other similar dialogues like in another scene, Jean asks one of her patients, "So, tell me your earliest memory of your scrotum."
However, things start to turn from pleasant to awkward when Otis starts his own clinic as a sex therapist because several of his fellow schoolmates come to him and shares their problem with him like, "I am addicted to wa***g," "My p***s are out of control," and "I wish I could be a normal kid with all that will a normal d**k."
Check out the trailer:
Sex Education is created by Laurie Nunn, and Jamie Campbell and Joel Wilson will serve as the executive producers. This is apparently for the first time when Netflix has partnered with Campbell and Wilson. While talking about the streaming giant, Eleven Film co-founder Campbell stated that he was thrilled to go on this adventurous journey with Netflix. At the same time, Netflix's Vice President of Original Content also talked about Sex Education's premise and the partnership with the Eleven Film.
"We couldn't be more excited to partner with the Eleven team, creator Laurie Nunn, and executive producer and director Ben Taylor to bring Sex Education – a distinctive, fresh and witty examination of the universally awkward teenage experience – to our members around the world."
Netflix's Sex Education series is scheduled to premiere on January 11, 2019.