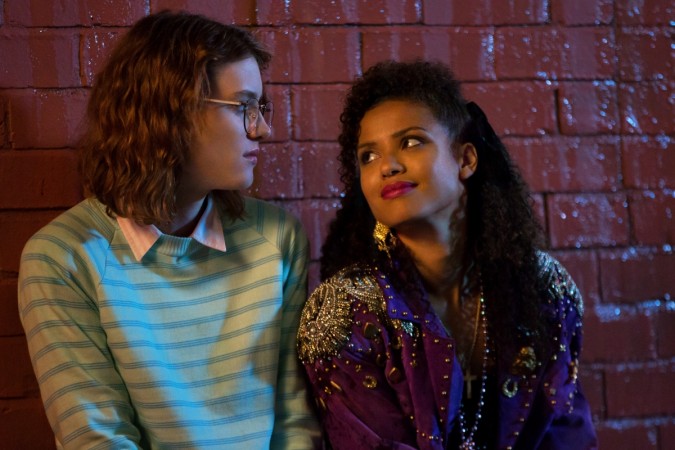 It was earlier speculated that Netflix will be releasing Black Mirror season 5 on Christmas Eve 2018 but as of now, it does not seems to be happening. Fans can expect to watch the new season of Black Mirror somewhere in mid-2019 but the fans of this dark drama series are in for a treat as a Black Mirror movie, entitled, Black Mirror: Bandersnatch may stream any day from now.
After Black Mirror season 4, fans were hoping to see all new episodes somewhere around Christmas 2018 but it was leaked at the beginning of December that instead of a full season, Netflix will be airing a Black Mirror movie.
If a Netflix user will log in to his or her account and search for Black Mirror or Bandersnatch, then the user will be directed to a landing page that shows that it's an upcoming Netflix film.
Plot details and cast update have already made its round over the Internet. As per Korean Media Rating Board, the upcoming Black Mirror movie will follow a story of a programmer who will turn a fantasy novel into a high-graphic video game and soon after that "reality and virtual worlds are mixed and start to create confusion."
Black Mirror: Bandersnatch movie is said to be directed by David Slade who directed Black Mirror season 4 episode 5 titled "Metalhead" and will star Dunkirk movie star Fionn Whitehead in the lead role.
As per IndieWire, the upcoming Black Mirror: Bandersnatch movie is reportedly going to be over five hours in length, but Netflix is planning a choose-your-own-adventure storyline, the five hours footage seems worth it.
Based on earlier Black Mirror episodes, it won't be wrong to say that the movie will be some sort of an eye-opening. As per reports, Black Mirror: Bandersnatch movie may be released on December 28, 2018, but as of now, this is not confirmed by Netflix.
Meanwhile, Netflix has already announced the season five of Black Mirror via social media on March 5, 2018, and this time, the upcoming seasons will be an interactive, as the viewers will have to make a choice of which action the protagonist should take next.