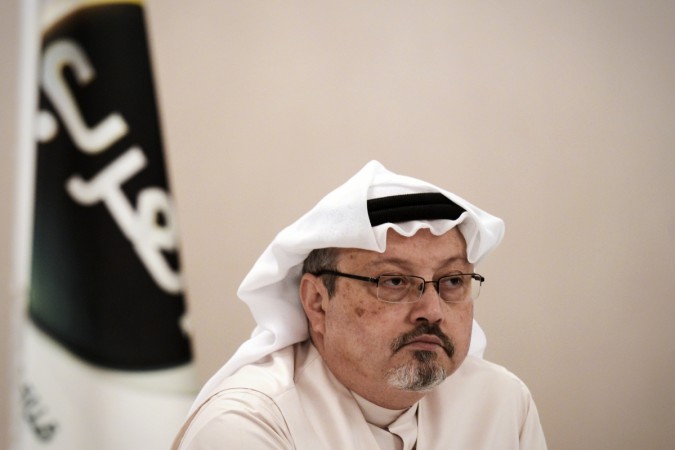 Netflix is facing the ire of several viewers worldwide, after it blocked an episode of "Patriot Act" that criticised and mocked Saudi Arabia's account of journalist Jamal Khashoggi's murder. The episode was reportedly pulled after the Kingdom complained about it and said that it was against the law.
In the episode, host Hasan Minhaj slammed and mocked Saudi Arabia for not being able to explain the disappearance of the journalist from the Kingdom's consulate in Istanbul in October and said: "Saudis were struggling to explain his disappearance: They said he left the consulate safely, then they used a body double to make it seem like he was alive.
"This is the most unbelievable cover story since Blake Shelton won sexiest man alive."
Minhaj went on to add that Saudi officials made no sense when they said that Khashoggi died in a fist-fight. "At one point they were saying he died in a fist fight, Jackie Chan-style. They went through so many explanations. The only one they didn't say was that Khashoggi died in a free solo rock-climbing accident," he added.
The journalist, a vocal critic of Saudi Crown Prince Mohammed bin Salman and his policies, is believed to have been murdered by a 15-member squad, sent to Istanbul for the purpose on the order of the prince. It has been said that the Washington Post columnist was murdered, his body cut into pieces with a bone saw and burnt in acid to remove any traces of the killing.
Since the episode was blocked in Saudi Arabia, several people have lashed out at Netflix for cowering to the Kingdom's pressure. Karen Attiah, who edited Khashoggi's articles at the Washington Post, lauded Minhaj for the episode and said that it was shameful that Netflix had removed the episode.
She said Minhaj "has been a strong, honest and (funny) voice challenging Saudi Arabia + Mohammed bin Salman" and described him as someone who even brought awareness about Yemen.
"Quite outrageous that Netflix has pulled one of his episodes critical of Saudi Arabia," she tweeted. "When Jamal Khashoggi wrote about the need for free expression in the Arab world (and everywhere), that freedom is not just about journalists. It's about freedom for artists, comedians, cartoonists, musicians, activists and anyone who wants to express their views on society."
Human Rights Watch executive director Sarah Leah Whitson also slammed Netflix and tweeted: "Netflix's claim to support artistic freedom means nothing if it bows to demands of government officials who believe in no freedom for their citizens – not artistic, not political, not comedic."
On the other hand, Minhaj has garnered widespread appreciation for the episode and for speaking of Saudi Arabia role in the murder.
Justifying its move, Netflix has said that the episode has only been blocked in Saudi Arabia and is available in other nations. Not just that, it also revealed that Saudi officials had threatened to prosecute the brand under the Kingdom's cybercrime law, reported CNN. Netflix explained that the officials said that this was a crime punishable by up to five years in prison and a fine of about $800,000.
"We strongly support artistic freedom worldwide and only removed this episode in Saudi Arabia after we had received a valid legal request -- and to comply with local law," the company said in an official statement.