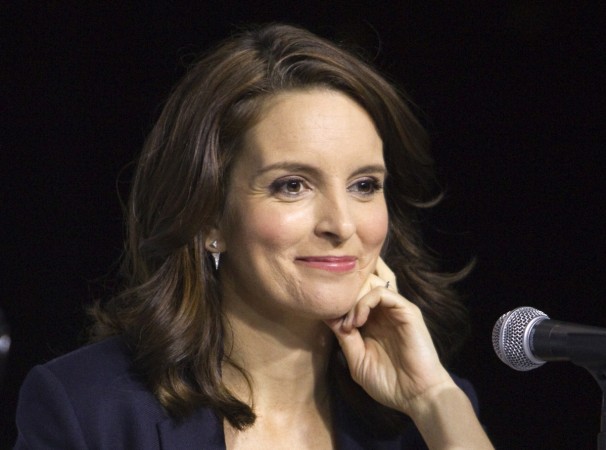 "Unbreakable Kimmy Schmidt", the new sitcom from Tina Fey that was originally ordered by NBC, will now premiere on Netflix.
The streaming giant announced on Friday that it had also renewed the series for a second season of 13 episodes. The sitcom is expected to debut in March.
"The very construct of — its offbeat premise, hilarious and rich characters and serialized storytelling — make it a perfect Netflix comedy series," said Cindy Holland, VP of original content at Netflix, Variety reports.
Tina Fey and Robert Carlock's "Unbreakable Kimmy Schmidt" will star "The Office" alum Ellie Kemper as Kimmy. It is about a woman who is trying to start a new life after escaping a doomsday cult. The show is being produced by Universal TV.
"When the opportunity arose for Tina Fey and Robert Carlock to premiere their new show on Netflix with a two-season commitment, we decided this was the best possible scenario to launch this captivating new series," said NBC Entertainment chairman Robert Greenblatt.
According to Deadline, comedy shows have always been a challenge for NBC. It recently cancelled new half-hour series Bad Judge and A to Z. Its signature "Must See TV" was shrunk from two-hour to just one hour this fall. The Blacklist will be shown in the spare hour from February.
After scrapping Mission Control, the network is left with two upcoming half-hour comedy shows, "One Big Happy" and "Mr. Robinson". The drawback is that NBC does not have any strong comedies to launch half-hour series. This makes it tougher for new shows, especially the ones that are not noisy and broad, to attain widespread viewership.
Meanwhile, Greenblatt said: "While it was originally developed for NBC, we have a very drama-heavy midseason schedule, so we're thrilled about this Netflix opportunity. It's an instant win-win for everyone, including Tina, Robert, and Universal Television. We're already talking to these extraordinary creators about new development for NBC, but meanwhile, everyone here from Universal Television will do everything possible to see that Unbreakable Kimmy Schmidt becomes a long-running hit on Netflix," TV Series Finale reports.