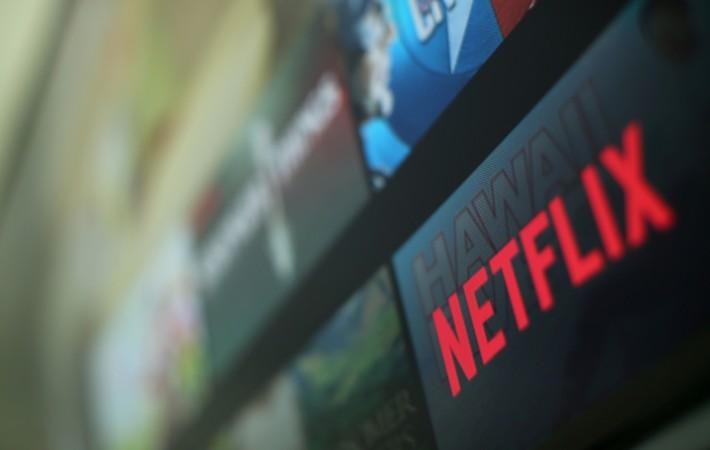 Its July and there are a slew of interesting content lined up on the online streaming site. A new batch of movies and shows are gearing up for release. Interestingly, coinciding with the release of Jurassic World: Fallen Kingdom, the streaming site is adding the first three parts of the Jurassic Park franchise. For this summer, Netflix is also including a bunch of its original movies, television series, kids shows, comedies and classics.
We will begin with the key highlights for this month!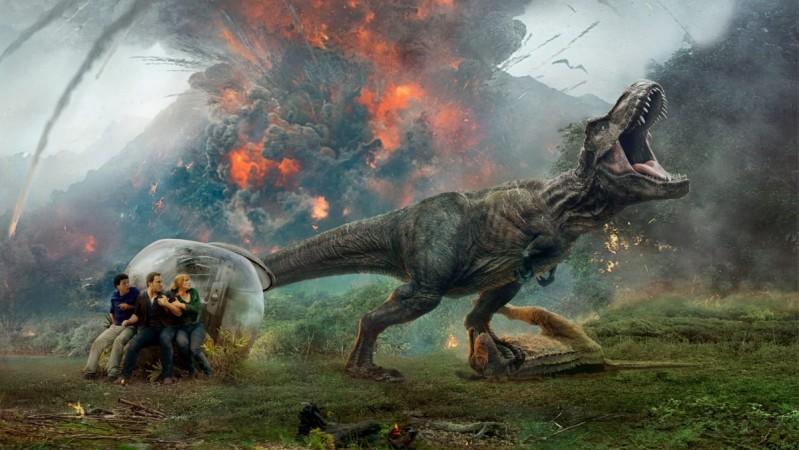 July 1
Jurassic Park - Three films from the franchise—Jurassic Park, Jurassic Park: The Lost World and Jurassic Park III—will be released on Netflix in July. Set in the fictional island of Isla Nublar, the film centres around a team of genetic scientist who creates a wildlife park of cloned dinosaurs.
The Princess Diaries - The teen comedy gave the first breakthrough for Ocean 8 actress Anne Hathaway. It revolves around a teen who finds out that she is the heir to the throne of the fictional Kingdom of Genovia.
Other releases for the day include Chocolat, Deceived, Finding Neverland, Get Smart, Happy Gilmore, Interview with the Vampire, Journey to the Center of the Earth, Menace II Society, Pandorum, Penelope, Scooby-Doo, Scooby-Doo 2: Monsters Unleashed, Spanglish, Stealth, Swordfish, The Boondock Saints, The Voices, Traitor, Troy, Van Helsing, We Own the Night, We the Marines and What We Started.
July 6
Sacred Games - A cynical police officer cross path with an underworld don. And as it progresses, a bigger trap is exposed.
Samantha! - Once a star, always a star! An 80s child star launch reckless ideas to get the attention of celebrities. All she wants is to come back into the spotlight.
The Legacy of a Whitetail Deer Hunter - A hunting video expert tries to bond with his 12-year-old son on an adventure trip but little did he know that family bondings cannot be forced.
The Skin of The Wolf - A lone animal trapper, who lives in a mountain town in northern Spain, decides to get married to overcome his loneliness. He goes in search of his bride.
White Fang - A loyal wolf-dog gets his adventure of a lifetime—to serve three different masters who are poles apart from each other.
July 13
How It Ends - A disastrous event triggers a man to embark on a cross-country road trip to meet and reunite with his pregnant girlfriend.
Sugar Rush - A cooking-based reality program where competitive teams race against time to prepare the best tasting sweets and desserts.
Captain Underpants - An animated misadventure on how two mean 4th grade students turn their bad-tempered principal into a superhero.
July 20
Amazing Interiors - A reality show revealing the secrets of some of the jaw-dropping interior designs.
Dark Tourist - Journalist David Farrier visits unusual tourist spots rights from a nuclear lake to a haunted forest.
Duck Duck Goose - A carefree goose along with a pair of lost baby ducklings goes on an adventurous journey.
Father of the Year - A comical feature film about two graduates who debate on whose dad is the strongest—eventually creating a lot of chaos in the family.
Jimmy: The True Story of a True Idiot - Set in the 80s, a simple-minded fool meets a comedy legend, he then decides to change his name and becomes a comedy superstar.
July 27
Cupcake & Dino — General Services - An animated series on how a cupcake and his dinosaur brother embarks on a mission to rule the general services industry in the city.
The Bleeding Edge - A hard-hitting documentary on how America's multi-billion medical equipment industry puts patients at risk daily.
Other releases include Dance Academy: The Comeback (July 2), Romina (July 2), Blue Valentine (July 5), Scream 4 (July 7), Gone Baby Gone (July 12), Kevin Hart: Let Me Explain (July 13), Going for Gold (July 15), An Education (July 22), Disney's Bolt (July 22), Orange is the New Black (July 27), The Company Men (July 28) and Her (July 29).