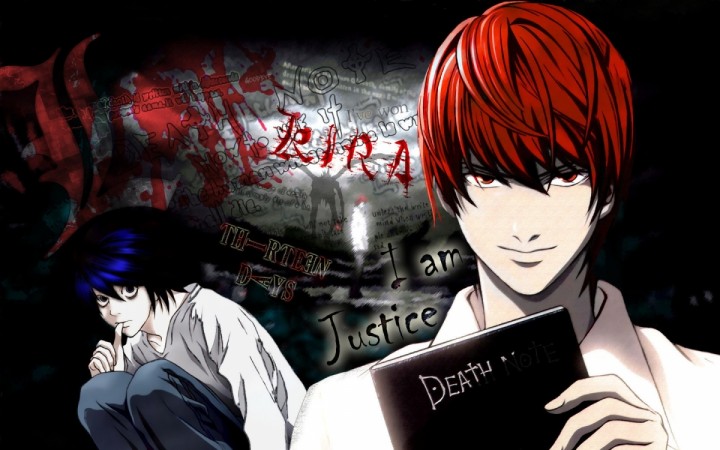 Netflix is all set to bring the popular manga series, "Death Note," to the small screen. The series will feature Nat Wolff of "Paper Towns" fame as the lead character who will play the role of Light Yagami.
Slash Film said that earlier Warner Bros. had picked up "Death Note" to make a live-action adaptation of the series. However, after the disappointing box office response to "Batman v Superman: Dawn of Justice," the studio decided to make fewer films. As a result, it dropped the series that was later picked up by Netflix.
According to Variety, Netflix is in final negotiations to pick up the series that has been created by Adam Wingard. Besides Wolff, Margaret Qualley ("the Leftovers") will also be starring in the series.
The synopsis of "Death Note" (via Coming Soon) reads:
"Light Yagami is a genius high school student who is about to learn about life through a book of death. When a bored shinigami, a God of Death, named Ryuk drops a black notepad called a Death Note, Light receives power over life and death with the stroke of a pen. Determined to use this dark gift for the best, Light sets out to rid the world of evil, namely the people he believes to be evil. Should anyone hold such power? The consequences of Light's actions will set the world ablaze."
Netflix's "Death Note" has been produced by Roy Lee Dan Lin, Jason Hoffs and Masi Oka, while the script has been written by Keremy Slater of "Fantastic Four" fame. Doug Davison and Brian Witten will serve as the executive producers.
The release date of "Death Note" has not been revealed either by Netfixl or the series' creator yet. As Warner Bros. was planning to develop a live-action adaptation of the series, it is speculated that Netflix will also move on the same path. However, it has not been confirmed by any of the official source.