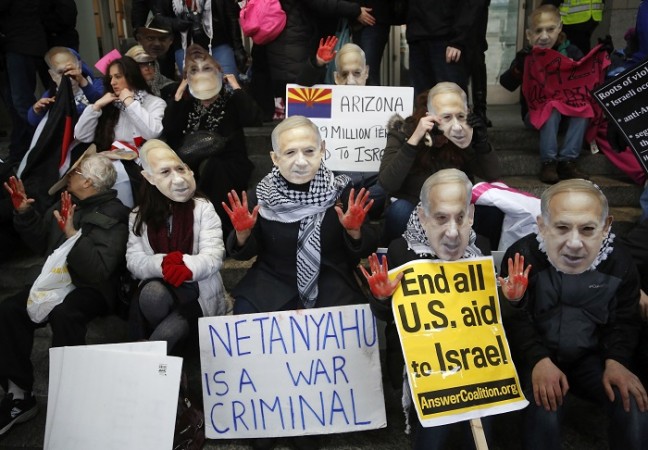 Israeli Prime Minister Benjamin Netanyahu's recently-delivered Congress speech in the US seems to have adversely affected his image back home as his Likud party is currently two seats behind its main rival, according to a new poll.
The poll, which was conducted by Pales Research for the Jerusalem Post and Maariv News, noted that if Israel was to go to polls today, the opposition Zionist Union would get about 24 seats in the Israeli Parliament, Knesset, while Likud would get only about 22.
Another poll, cited by the News Week, which was reportedly conducted immediately after the Netanyahu's speech at the US Congress, predicted about 23 seats for the Zionist Union and 22 for the PM's party.
The country will go to polls on 17 March. Netanyahu had hoped to arouse positive public opinion by delivering the much-talked-about speech in the United States against Iran as well as the US-backed on-going negotiations with the country, considered to be "biggest threat" to Israel.
"We just need to hope that in the last two weeks before the election, the focus of the race will be on matters of consequence because, if it is, we will continue to gain support," said Likud MK Yariv Levin, according to the Jerusalem Post.
The newspaper also quoted a Zionist Union spokesman as saying: "Now it is clear that Netanyahu's speech has resulted in absolutely nothing.
"For a seat or two in the polls, Netanyahu harmed the country's security and its alliance with the US."
In his speech, Netanyahu had deplored Obama's on-going negotiations with Iran over its nuclear program, which the leader – also known as "Bibi" — thinks is the most dangerous threat to Israel.
"Backed by Iran, Assad is slaughtering Syrians. Backed by Iran, Shiite militias are rampaging through Iraq," he warned. "Backed by Iran, Houthis are seizing control of Yemen, threatening the strategic straits at the mouth of the Red Sea."
US President Barack Obama, however, quickly dismissed his remarks saying the leader had not offered any alternative to the problem.
Netanyahu's speech is seen, both in US as well as Israel, contributing towards failing relationship between the two allies. As Israelis prepare to vote, Israeli people's view that give importance to the crucial US-Israel relationship might adversely affect Netanyahu's party, analysts said.