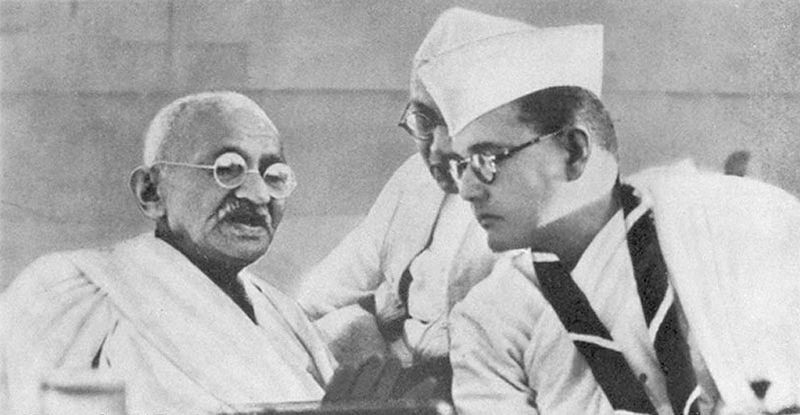 The mystery over the death of Netaji Subhash Chandra Bose has deepened once again — 72 years after is rumoured to have occurred — with a secret French file containing possible hints that he was alive two years after his reported demise!
The Central government may only now be declassifying documents pertaining to Bose — who left the Congress due to ideological differences with Mahatma Gandhi and started the Forward Bloc — but there has been nothing in the ones made public so far that shed light on the mystery of his death.
That may all change because the secret French message has hints that Bose may have been alive in 1947, even though news had spread that he had died in Taihoku in Taiwan in a helicopter crash in 1945.
The secret message
It is thanks to Paris-based historian JBP More, that we have some more possible insight into Netaji's death, or the hoax that many believe it to be.
More — who teaches at the Institut des Hautes Etudes Economiques et Commerciales in Paris — recently came across a French secret service report from December 11, 1947, at the National Archives of France that seems to suggest Bose was alive at that time.
"It is not stated in the document that Subhash Chandra Bose died in the air crash in Taiwan. Instead, it is reported that Bose's present whereabouts were unknown as late as December 1947, which again implies that the French did not buy the theory that Bose died in the air-crash on August 18, 1945," he has said.
'Escaped to Indochina'
More went on to add: "In this report, it is clearly stated that he was the ex-chief of the Indian Independence League and a member of Hikari Kikan, a Japanese organisation. It is further stated clearly that he escaped from Indochina, though it does not state how."
Indochina covered present-day Myanmar, Thailand, Laos, Cambodia, Vietnam and parts of the Malayasian peninsula.
According to More, the message says "implies that he [Bose] was alive somewhere but not dead in 1947." This corresponds to many reported sightings and conspiracy theories about him, like the one that states he lived in Ayodhya in Uttar Pradesh in the 1970s.