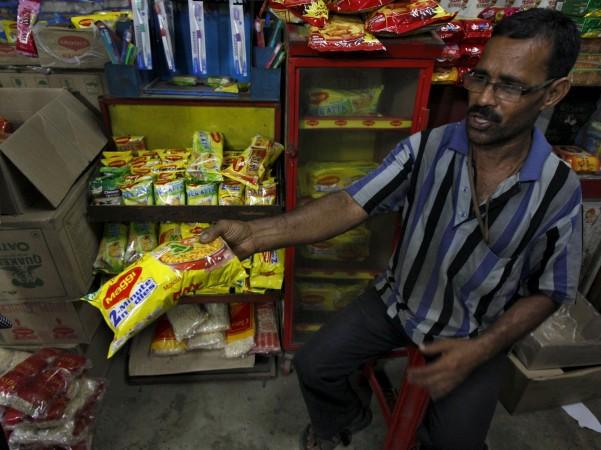 Nestle's Maggie noodles has once again spelled trouble for the global food company, as an Uttar Pradesh-based food safety and drug regulatory department last week reportedly found ash in the product. Nestle, however, said it was not informed by the Indian government of any new health issue regarding the instant noodles.
The food safety regulators filed a lawsuit Wednesday, alleging Nestle is selling sub-standard noodles in Uttar Pradesh, the Wall Street Journal reported.
"We have not received any notice from the concerned authorities about samples of Maggi noodles collected from Umesh Chandra, Barabanki. We have also not received any notice from the court and we have heard about this only from a media report," a spokesman for Nestle India was quoted as saying by Reuters.
Meanwhile, the Food Safety and Standards Authority of India (FSSAI) has asked the state authorities to start checking food products for the presence of monosodium glutamate (MSG), especially when the label indicates "No MSG" or "No added MSG."
The FSSAI directive issued further said, "Commissioners of Food Safety are advised that specific enforcement/prosecution may not be launched against the manufacturers of Noodles/Pasta on account of presence of MSG/Glutamic Acid unless it is ascertained by the department that Monosodium Glutamate flavour enhancer (INS E-621) was deliberately added during the course of manufacture without required declaration on the label as indicated in Para 1 above."
Nestle hit back at the Indian government by saying the standards of food testing are applied for the instant noodles with seasoning as that of macaroni, which it called erroneous and misleading.
"We categorically reiterate that testing of instant noodles against norms set for macaroni products will reflect in incorrect results and wrong interpretations," the food company said, according to the WSJ.
Nestle had to recall its popular instant 2-minute Maggi noodles from Indian markets last year, after the UP food safety and drug control officials raised questions over the safety of its noodles.
This impacted Nestle's profit that fell by half in 2015, whereas its sales saw a dip by 17 percent.