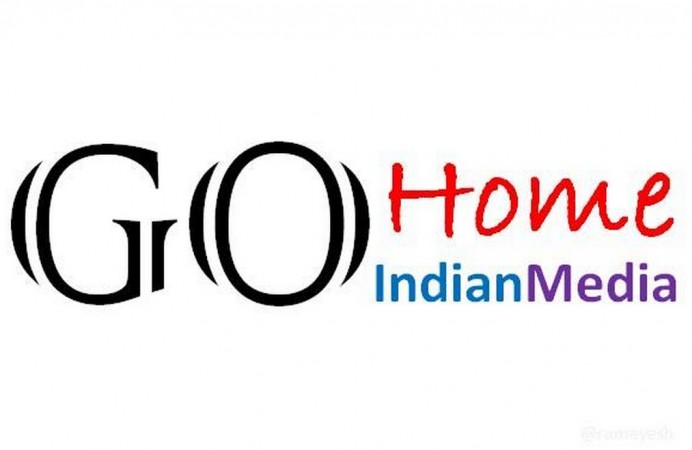 Amidst uproar over the Indian media's insensitive antics in earthquake-hit Nepal, a letter from a Nepal-origin writer to Indian journalists shows exactly why the #GoHomeIndianMedia became a top Twitter trend.
The "Letter to Indian Media" was written by Sunita Shakya, which was published as a blog post by CNN on 1 May.
While she thanked India's aid to Nepal during the tragedy, she says that after seeing the Indian news coverage of the disaster, her "heart cried and hurt more than those destruction caused by 7.9 Richter magnitude of earthquake".
She said: "Your media and media personnel are acting like they are shooting some kind of family serials. If your media person can reach to the places where the relief supplies have not reached, at this time of crisis can't they take a first-aid kit or some food supplies with them as well?"
Sunita urged journalists who were able to access remote areas affected by the earthquake to not just visit the places as reporters, but also carry medical aid for survivors.
"Your duty as a reporter is not just to capture the scenario and interview people. If you have access to these critical areas hit hard by earthquake, please take some first-aid kit with you. Take some food supplies, tent and water with you," she added.
The letter reflects the anger against journalists from Indian news agencies not only among Nepalis, but also among scores of Indians, who took to Twitter to lambaste the media.
While many called the news channels' coverage a "PR exercise" for the government, others rebuked the insensitive questions being thrown at survivors who lost loved ones to the earthquake.
Here are some of the angry tweets that are aimed to make the Indian media take stock of their approach to tragedies:
An indian news reporter to a mother who's learnt her only son has been buried under their house. Q. How do you feel? #GoHomeIndianMedia

— Prasanna KC (@KC_Prasanna) May 3, 2015
How ironic that #GoHomeIndianMedia should trend on World Press Freedom Day. #SorryNepal some media too deep in being cheerleaders to power. — smruti (@urjourno) May 3, 2015
For all Indian media who ask us "aapko kysa lag raha hey ? " my back question for you" ghar kab ja rahe ho?" :P #GoHomeIndianMedia

— ASHISH ACHARYA (@sk__fan) May 3, 2015