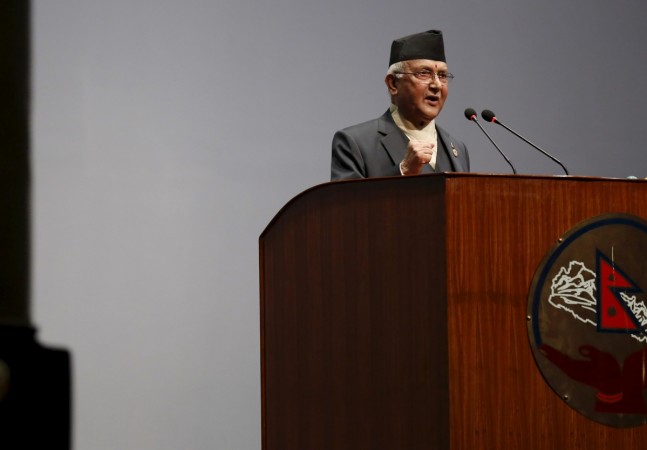 Expecting to evade a vote of no-confidence initiated by former Maoist rebels whose support paved the way for his ascension in October, Nepali Prime Minister K P Oli is expected to tender his resignation soon after parliament session is adjourned on Sunday.
Prime Minister Oli will be announcing his resignation from the floor of the House later on Sunday, and submit it to President Bidhya Devi Bhandari. He will also be recommending to the president to use Article 305 for a healthier democratic transition of power for the election of a new prime minister, once he departs.
Also known as Prachanda, Maoist chief Pushpa Kamal Dahal, who is backed by the Nepali Congress, is at the moment being considered the front runner for the post, according to Reuters.
Two key allies -- Madhesi Janadhikar Forum Nepal (Democratic) and Rastriya Prajatantra Party (RPP) -- began the no confidence proceedings after accusing Oli of failing to honour his promises of power sharing.
Oli's Communist Party of Nepal (Unified Marxist-Leninist) has 175 parliamentarians, a number far lesser than the required 299 in a house of 598 representatives.