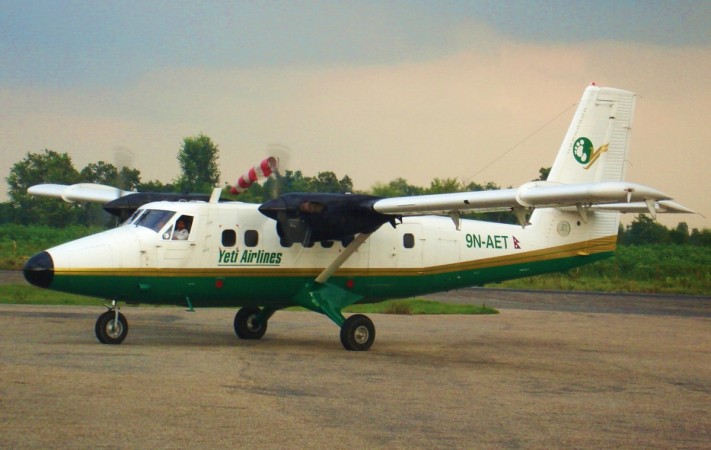 Update: 2.02 p.m. IST: All 23 passengers aboard Nepal's Tara Air plane Viking 9N-AHH have been reported dead. The plane had gone missing in the early hours Wednesday.
"The wreckage of the plane was found in a completely burnt state in Solighopte in Myagdi district," Aananda Prasad Pokharel told AFP.
Update: 1.30 p.m. IST: Tara Air plane Viking 9N-AHH, which had gone missing in the Himalayan region of Nepal, has reportedly been found crashed in Myagdi district. The plane had 23 people onboard.
"The plane was found crashed at a jungle in Kekarko Butta in the district," Aviation Minister Ananda Pokhrel told The Kathmandu Post.
Update: 10.52 a.m. IST: A Nepalese domestic plane Tara Air Viking 9N-AHH with 21 people onboard is feared to have crashed, officials said Wednesday, after it was reported missing. The plane was was flying in poor visibility in the Himalayan region.
Passengers have now been identified, reports The Kathmandu Post. The small Tara Air plane could have crashed in Myagdi's Rupse.
Two foreign nationals, one Kuwaiti and one Chinese, were also in the flight.
Original Story: A small domestic plane belonging to Nepal went missing in the Himalayas Wednesday. As many as 21 people are reportedly on-board.
The Tara Air plane had taken off from Pokhara at 7.47 a.m. for Jomsom Wednesday when it went missing. The last contact was made 10 minutes after take off, reports The Kathmandu Post.
It was an 18-minute flight and contact was lost 10 minutes after take off, an official, Yogendra Kuwar, told NDTV. There are no landing strips between Pokhara and Jomsom.
Jomsom is the starting point for trekkers who want to explore the Himalayas.
Two helicopters have been sent in search of the missing plane, reports The Kathmandu Post.
The recently purchased twin otter plane was being flown by a senior pilot Roshan Manandhar.