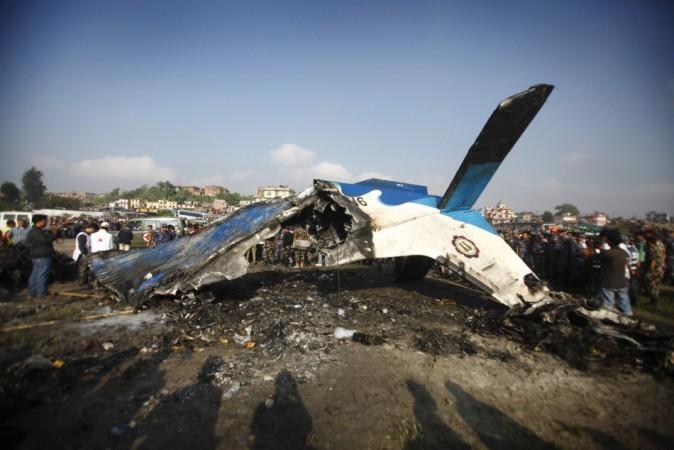 A Sita Air plane crashed on the outskirts of Kathmandu in Nepal on Friday, killing all 19 people on board.
The twin-engine propeller aircraft, which was en route to Lukla in the Mount Everest region, crashed shortly after it took off from Kathmandu airport. It was said that the plane crashed into the Manahara river in Koteshwor and caught fire. The incident reportedly took place around 6:30 am local time.
"All 19 passengers of the Sita Air plane have died. The accident site is less than one kilometre (half a mile) from the airport," Nepal Police spokesman Binod Singh told AFP. "There are four Nepalis among the dead, apart from the crew. The majority of the dead are foreigners from Western countries."
According to Reuters, the victims included seven British and five Chinese. No Indian nationals were reported to be on board the aircraft.
Several Army personnel were pressed into service to put off the fires at the crash site and pulled out several charred bodies from the wreckage, AFP said.
The cause of accident is not yet known and the weather was clear at the time of the disaster.
This being the peak season for tourism in Nepal and with road network relatively poor, most tourists rely on domestic air services. Many westerners flock to the hillside regions especially during the autumn season, which is considered the best time to trek the foothills.
Nepal has seen several plane accidents in the recent past. In May, 15 people including 13 Indians were killed when an Agni Air carrier crashed near Jomsom airport, killing all on board. The latest plane crash followed Sunday's incident in Manaslu, where 11 people were killed in an avalanche.