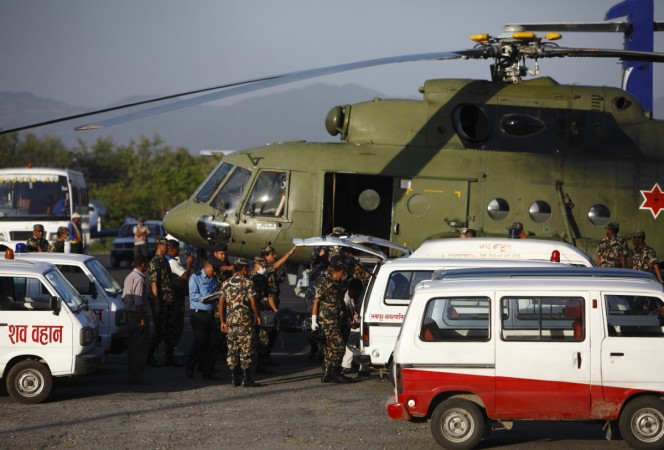 Update: 3.47 p.m. IST: Two crew members aboard the Air Kastamandap single engine plane have been reported dead after the plane crash-landed in Nepal's Kalikot district. The other nine passengers were injured in the incident.
Eyewitnesses said that the plane nosedived while landing, reports the Kathmandu Post.
Original Story: A small plane, which had 11 people onboard, including a child and two crew members, crash-landed in Nepal Friday, two days after a Tara Air flight crashed in the country, killing all the 23 people onboard.
An Air Kastamandap single engine plane crash-landed in Nepal's Kalikot district after failing to land in Jumla. The flight took off from Nepalgunj.
Nepal's dismal aviation standards had led to the European Union banning all the Nepalese flights from entering its airspace in 2013. Even though the country's economy depends much on the income from tourism, the aviation industry in the last decade has been unable to curb crashes, which have killed hundreds so far.
"The plane had diverted from Jumla after it failed to land there," Nepal Police spokesperson DIG Madhav Raj Joshi told the Kathmandu Post.
A team of Nepal Police and the Nepalese Army is on its way to the site of the crash, said Nepal Army spokesperson Brigadier General Tara Bahadur Karki to the Nepal-based newspaper.
The passengers, some of whom could be badly injured, have been identified.