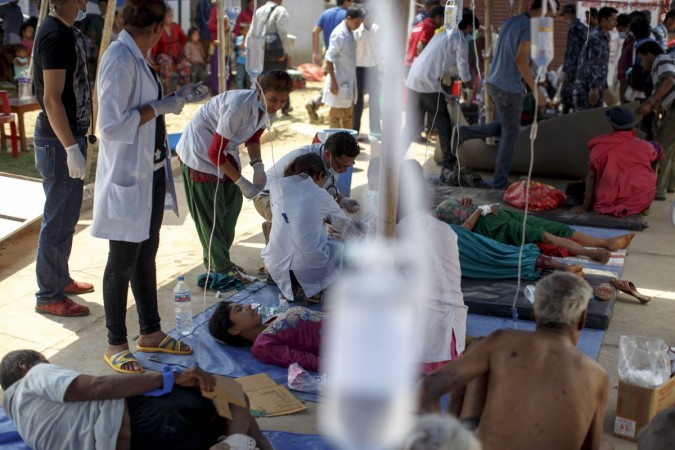 The death toll from the devastating earthquake that shook Nepal on 25 April has risen to 8,413, the Nepal Red Cross Society said on Thursday.
A Red Cross report put the number of injured at 17,576, adding that 260 people were still missing following the 7.9 magnitude quake.
The temblor, the worst to hit Nepal after 1934, has also caused widespread destruction in the Himalayan nation.
Nepal's Prime Minister Sushil Koirala had earlier said that he expected the toll to reach 10,000. This is Nepal's worst earthquake in more than eight decades.
As many as 10,718 buildings were destroyed in the massive earthquake while 14,741 sustained partial damages.
While survivors were found in the rubble for up to a week after the earthquake, the chances of finding more have almost completely vanished.
(With IANS inputs)