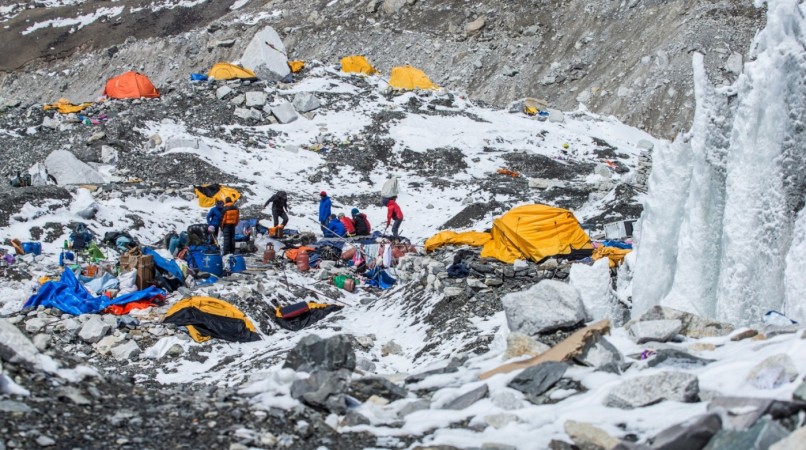 An earthquake measuring 5.6 magnitude on the Richter Scale struck Nepal on Monday morning. The earthquake occurred at a depth of 10 km, according to the National Centre for Seismology, a unit of ministry of earth sciences in the country.
Reports state that the epicentre of the quake was located at Solukhumbu district near the region of Mountain Everest. The intensity of the quake recorded by the Centre was 5.6, 150 km east of Kathmandu.
The Centre said the earthquake hit the region at 5.05 am in the area bordering Ramechhap and Solukhumbu districts. The epicentre was on latitude 27.79° N and longitude 86.5 ° E, about 120 kilometre east of the capital, Kathmandu.
There were no immediate reports of damage or casualties. More details are awaited as the quake hit remote villages near the mountains. Tremors of the quake were also felt in many parts of the country, including Kathmandu.
This quake was recorded as the 457th tremor of magnitude 4 and above, after the devastating earthquake of April 2015 measuring 7.8 magnitude on the Richter Scale. The 2015 earthquake claimed around 9,000 lives and wounded 22,000 others. The quake also destroyed several towns and villages, hitting Nepal's economy hard.
The massive earthquake of April 2015 also triggered an avalanche in Mount Everest, killing at least 21 people.