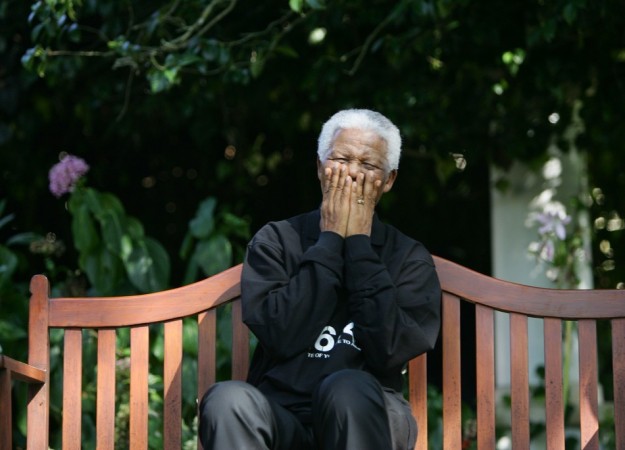 A large collection of items signed by Nelson Mandela went up on sale at an auction house in Johannesburg, South Africa, on Thursday.
202 items were listed that went up for the auction, all of which were signed by the South African anti-apartheid leader.
"Nelson Mandela signed many, many, many things. And that's what I like about it," said Savo Tufegdzic, of the Stephan Welz & Co auction house, where the items were being auctioned. "People always look for autographs, but there are only a handful of items signed by those celebrities. In the case of Nelson Mandela, every person can own a piece of him."
It is believed that the Stephan Welz & Co would sell all the items at a gross price of $400,000 at least. However, according to Tufegdzic, the auction was not about making money.
"Our estimates are not high," he said. "It is not about making money on this auction. It is actually to encourage collecting. I don't want to go and encourage people to sell Mandela items. I want to encourage them to keep it."
Out of the total of 202 items, some of the most famous ones are – a signed chess piece, a signed picture of Nelson Mandela with Michael Jackson, a signed painting and a signed miniature statue of Mandela holding the FIFA World Cup.
A rather special item from the auction is the chess board that depicts famous South African politicians from both the "white", as well as the "black" side, as chess pieces. It brings out the divide created in the country due to apartheid practiced by the colonialists, and the native's struggle against racism. The most prominent figures depicted on the "black" side are Archbishop Desmond Tutu, Mandela's former wife Winnie Madikizela-Mandela, and of course, the leader himself.
Although the set has certain missing pieces, it is said to be valued at around $950 to $1,400, reported BBC, citing the South African Press Association (SAPA).