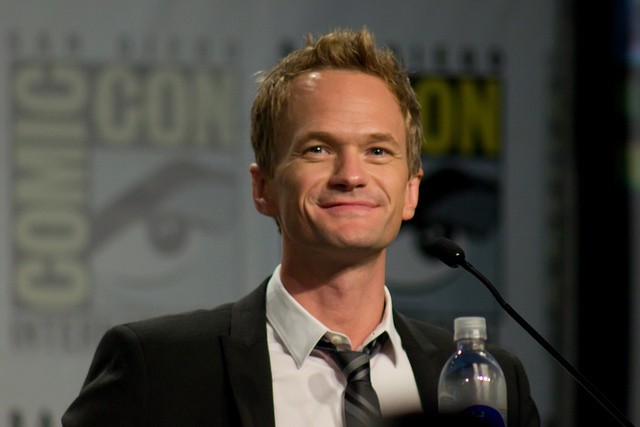 Neil Patrick Harris, who is perhaps best known for playing 'Barney' in the popular American sitcom "How I Met Your Mother," is a man of great talents. He is a complete people's person, especially when it comes to hosting an awards show. His excitement has been growing ever since he was announced the emcee of the 65th Primetime Emmy Awards slated for Sunday, September 22.
In a recent interview with USA Today, Harris said:
"I love TV and the motley crew of people that are part of it. With so many TV offerings of every type, I think that makes for a better viewing experience of television than ever, and I'm happy to be the guy in charge of honouring that."
This is Harris' second stint at hosting the show. However, his enthusiasm remains unmarred, so much that he is also helping with the decor of the show!
Harris helped roll out the red carpet September 18 at the Nokia Theatre in Los Angeles, the venue of the show, according to OnTheRedCarpet.com.
So, apart from all the humor, what can one expect from NPH?
A lot of dancing, singing and a truckload of drama. Apparently, Harris is all set to take part in the biggest dance number ever showcased at an Emmy. The performance is a part of the 'Emmy Award for Outstanding Choreography' which is usually given in a preliminary ceremony. However, it is going to be big this time.
Harris also said that he will be onstage for almost the entire show.
"I'll be staying on stage the whole show - with a few exceptions," he told PerezHilton. "I thought about having a colostomy bag, but I thought that would not be good for the first few rows. It would be like a Gallagher show if things go wrong, so I may have to excuse myself for a minute or three a couple of times during the show."
Check out a video below where NPH talks about hosting the show and his dancing skills:
Meanwhile, everyone is waiting with bated breath about who will take home the Emmys this year. While people think that Breaking Bad or Homeland will bag the 'Emmy for Best Drama Series' (they have each been nominated for eight Emmys!), The Big Bang Theory and 30 Rock are touted as potential winners of the 'Emmy for the Best Comedy Series'.
About the 65th Primetime Emmy Awards:
The Primetime Emmy Awards are presented by the Academy of Television Arts & Sciences to recognize excellence in American primetime television. The Emmy is the 'Oscar' for television.