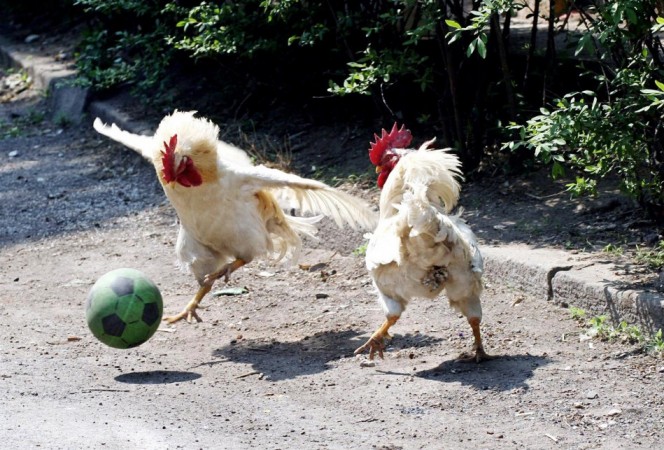 The Holy Bible says, 'Thou shall not covet thy neighbour's wife'. But then again it never mentioned anything about the neighbour's hen. Moreover, even if he did, how was this poor rooster in the far-flung corner of India going to know about it? Well, his ignorance almost cost him his life, as he was shot with an arrow for 'trying mischief' with the neighbour's hen.
The incident took place in the Dekakund village in Alirazpur district in Madhya Pradesh, India. It so happened that Jagliya Bhil has a rooster and his neighbour Gyan Singh Bhil has a hen. On Monday, the rooster reportedly wadered into the Gyan Singh's house and tried to 'have his way' with the hen. The advances of the rooster did not bother the hen much but its owner Gyan Singh got infuriated. In a fit of rage, he took his bow, took a careful aim and shot the rooster.
With an arrow pierced in its body, the rooster rushed back to its owner, who then rushed to the local police station where a case was lodged against the assailant.
Gyan Singh has been charged under section 427 of the Indian Penal Code for committing mischief and thereby causing loss or damage. He may even face a prison term of upto two years, or a fine.
Jagliya's rooster is said to be out of danger as the doctors successfully removed the arrow.