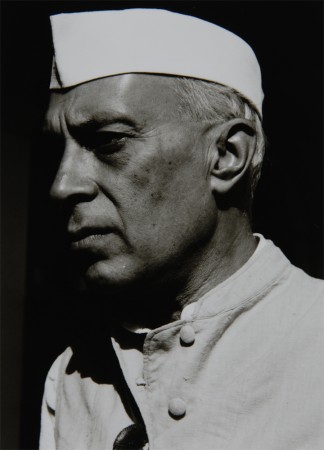 'Kesari', the RSS mouthpiece in Kerala, has courted controversy by publishing an article written by a BJP leader that suggests that Nathuram Godse should have killed Jawaharlal Nehru instead of Mahatma Gandhi. It says that India's first Prime Minister Nehru was a selfish politician and Godse should have killed him instead of Gandhi.
The article, written by BJP member B Gopalkrishnan, also claimed that Nehru was a back-stabber and it were his selfish political motives that led to India-Pakistan partition in 1947 and several other tragedies the two countries have had to face post-independence.
"Nehru's selfish politics was behind all national tragedies, including Partition and Gandhi's assassination. After an honest evaluation of Nathuram Godse's arguments and historical documents related to Partition, if History students feel Godse aimed the wrong target, they cannot be blamed. Nehru was solely responsible for Partition of the country," the article read.
"Godse was much better than Nehru — he pulled the trigger on Gandhiji's chest after a respectful bow. But Nehru stabbed him from behind and greeted him from front," The Indian Express cited an extract from Gopalkrishnan's article "Those who stabbed Gandhi from behind."
He told IE that Indian History has been based on wrong facts; Nehru, who has been portrayed in a positive light, was instead a British's favourite and his desire to achieve the highest stature in politics made him jealous of Gandhi, who is a much-acclaimed and popular leader of all times.
"Nehru, whose ambition was to become a world leader, was closer to (Winston) Churchill, (Franklin D) Roosevelt and Chiang Kai-shek than he was to Gandhi," the article read.
"Nehru was always a selfish man and a hypocrite. He did not want anyone above him in Congress. Gandhiji's popularity and influence made him jealous of Gandhi. It's time to rewrite this history and demolish some false idols. We will approach the government to rewrite the history and expose them," Gopalkrishnan told IE.
The article has enraged the state Congress leaders. Kerala Pradesh Congress Committee general secretary Sooranad Rajasekharan has filed a complaint against Gopalakrishnan that has resulted into a probe order from state home minister Ramesh Chennithala.
Chennithala has asked the police chief to probe the legal aspects and take action against Kesari for publishing the article, reports The Hindu.
Responding to the protests and complaints against Kesari for publishing his article, Gopalakrishnan said the Congress state party is scared that its leaders' truth will be exposed if history is re-written. "Now that Prime Minister Modi is successfully adopting Gandhi's idea of a Swachh Bharat, Congress fears that its leaders will be exposed," he said.